igus by Treotham introduces module connect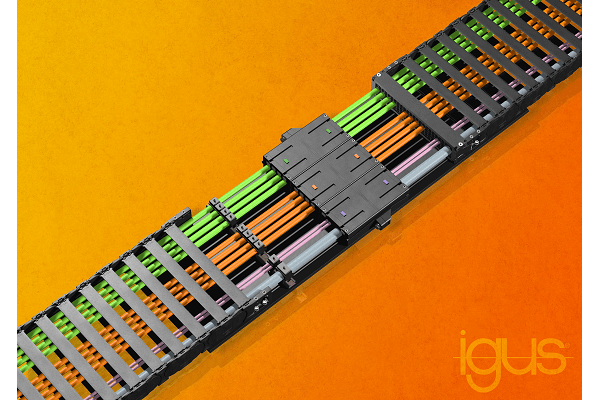 With module connect, igus by Treotham introduces the concept of a plug-in connector for the connection of electrical cables, fibre-optic cables and pneumatics. With this modular system, a standalone plug-in/separation point can be set up as a module from several plug housings. module connect can be mounted behind the e-chain, between e-chains or directly on the switch cabinet and can be used wherever a large number of cables are required to be used in small spaces.
In addition to these cables, Treotham also offers ready harnessed complete systems under the name readychain. To assist in the connection of cables, igus has also developed a new style of plug-in connector. With module connect, plug-in modules can be individually configured using the modular system. For example, an individual housing can be equipped with up to four different plug inserts. These housings are then joined together, allowing a variety of module set ups in individual width and height.
Treotham also offers a variety of accessories to assist in merging module connect with existing plug-in modules. These include mounting plates, label carriers, locking elements and a variety of strain reliefs.
Due to a flat housing design, module connect promises to save space and produce high contact density for any intended applications. The connector modules can adapt to the filling and space of particular energy chains in one or more layers, which can enable a variety of cabling options for various applications. module connect promises a wide range of application possibilities, including at the chain fixed end or moving end, between two e-chains or for the insertion of cables in terminal boxes or switch cabinets.
With the readychain product range, igus promises to save customers time on harnessing and assembly, with all their products being internally developed and tested. With readychain, igus also promises a full pre-assembled system from a single source, which can the reduce number of suppliers and orders by up to 75% and avoid any storage and process costs.