How to make the most of solar energy when the sun isn't shining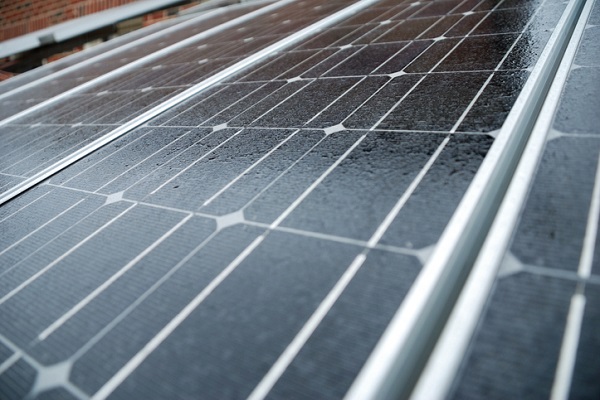 With a wetter than average Autumn predicted for many parts of the country, the energy comparison specialists at Canstar Blue explain how Australians can still take advantage of the benefits of solar energy even when the sun isn't shining.
Canstar Blue energy editor, Jared Mullane, aims to reassure those who are still on the fence about making the switch to solar fearing cloudy or rainy days.
When asked if solar panels still work when the sun isn't shining, Mullane says, "The short answer is yes, solar panels still work on cloudy or rainy days".
"Even in poor weather, solar panels still produce energy, but the percentage of the system's rated capacity will be reduced. Thankfully in Australia there is an abundance of sunshine all year round, which may explain why we're regarded as one of the best countries in the world for rooftop solar power generation".
Mullane offers the following three tips on making the most of solar on days when the sun isn't shining.
Get rid of obstructions: Check to see that your solar panels are not obstructed by any branches or trees. Panels work best when they're absorbing as much sunlight as they possibly can.
Think about installing a solar battery: A solar battery is a device that's capable of storing energy produced during the day that can be used later at night. Almost a quarter of respondents to Canstar Blue's 2021 survey (24%) said they aspire to go 100 per cent off the grid. To do so, you'll need significant storage capacity.
Monitor the solar system's performance: A solar monitoring system can help judge how well your system works. By keeping an eye on your solar panels, inverter and power usage, it can identify where and when you use power the most if you're looking to cut back on running costs.
It can also notify you if there's a problem with your solar power system that could be costing you precious kilowatt-hours.
For those intending to make the switch to solar, Canstar Blue's latest survey has revealed Solargain as Australia's best-rated solar installer and Lumo Energy as Australia's best-rated solar provider in Australia.
"Given that the majority – 96% – of Australians Canstar Blue surveyed installed solar as a long-term investment, it's a good idea to do a bit of research before choosing a company," Mullane says.
To compare solar plans in Australia, visit Canstar Blue's website.
ADVERTISEMENT

ADVERTISEMENT