Home automation apps for the iPhone
With the growing market penetration of 3G smart phones, connected home vendors have developed applications and interfaces that put control in the palm of your hand.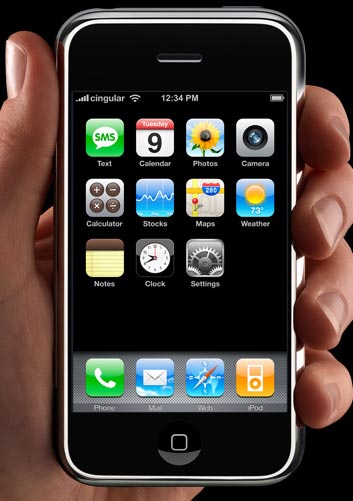 Since the eagerly awaited release of the iPhone, connected home vendors have been developing and deploying applications to control AV, lighting and security installations from the device.
Building on the iPhone's premise of being 'all things to all users', several control system manufacturers have seen the potential of the iPhone's touch screen and have recruited specialist staff to design interfaces that seamlessly integrate with it.
"The iPhone is the missing link in having control over every event that takes place in the home," Media Hub Digital Smart Home Distribution sales manager Phil Gibbs says.
"It is not just a phone but a powerful hand-held computer and entertainment solution that will take the industry to the next level."
Media Hub, the home automation division of Alloys International, has been involved in the industry for five years and is the local distributor for Home Automation Inc (HAI).
"Custom installers in Australia do a great job, but they get to deal with only a small part of the total market," Phil says.
"There is another 20% of the market out there that would like to have the same experience but couldn't afford to, until now.
"By using these off-the-shelf products, more consumers can be exposed to what home automation has to offer.
"Remember, this is a new age – people want to watch what they want, when they want.
"It's a huge paradigm shift from the older generations when television networks dictated to viewers."
HAI has developed two iPhone applications – one native and the other a web-based program called WL3. They allow you to control a property's temperature, lighting and security settings, or view any supported security camera securely and easily.
Once installed, the application continually monitors your home and can inform you of events such as the alarm system being disarmed or a car entering the garage.
It is customisable and allows you to change the user interface by applying different graphic and colour schemes, or adding RSS feeds, weather, sports, news, personal blogs and more.
"I hope installers understand this is a huge opportunity for them, rather then fearing it," Phil says.
"The adoption of iPhone applications and the fact that other AV products are becoming more affordable will leave potential customers with more money to spend on automated lifestyle products."
The Crestron iPhone control application is available as a free download from the iTunes application store and provides seamless control of the home and office.
Through it, a customer can control multiple locations from a single, intuitive graphical interface that provides real-time status of room temperature, lighting levels, shade position and digital media metadata.
It is fully integrated with Crestron programming software including SystemBuilder, VT Pro-e and SIMPL.
Launching the application on the iPhone initialises communication between the device and the control system.
Simply name the home or office as a location, enter the IP address of the 2-Series controller and establish a password for security. Multiple locations can be entered in the phone.
Once the connections page is closed, two-way communication is instantly established and the XML data file transfers from the Crestron controller to the iPhone.
US manufacturer Savant's $200 iPhone application gives users full control over the award-winning Rosie control system.
"This is not an application that incorporates just a few features," director of marketing Craig Spinner says.
"Consumers get full-featured control remotely of their entire system.
"We really don't see any negative implications of including this technology. The application has been designed to provide content on the go for anyone who owns a Rosie control system.
"It is a different solution from an in-wall touch panel and it greatly broadens the spectrum of what consumers can do with a home automation system."
Savant is not yet available in Australia but Craig says that could change in 2009.
"With so many wonderful applications being developed for this medium, Savant felt it prudent to develop one.
"Also, Rosie control systems share a customer profile with the iPhone/iPod Touch, and the features of both allow for touch functionality.
"Our application effectively leverages all the power of Apple's mobile computing platform, enabling home-owners with a Rosie control system to enjoy unprecedented levels of convenience and efficiency added to their daily lives."
Savant's new application has been engineered to provide complete control over the Rosie on-screen display, which uses HD graphics to provide intuitive control of systems throughout the home.
IP-based home control system manufacturer Control4, distributed in Australia by Convergent Technologies, has also released an application that enables iPhone or iPod Touch users to fully access the Control4 home automation system.
By downloading the application, which was developed in partnership with Control UI, and adding software to the Control4 system, users have the option of accessing the system from an iPhone or an iPod Touch.
The hand-held interface is the same as on the Control4 family of touch panels and on-screen interfaces, making navigation simple and familiar.
"People depend on their mobile devices for communication and entertainment, and we are very pleased to enable those same devices to now control the home," Control UI co-founder Chuck Hudson says.
Through the application, called My House UI for Control4, users will have complete access to any aspect of the system including security, lighting, temperature control, multi-room music, home theatre control and more.
Several other manufacturers have indicated they, too, will offer a smart phone interface within the next 12 months.