Hasegawa releases the wrist safety alarm for electricians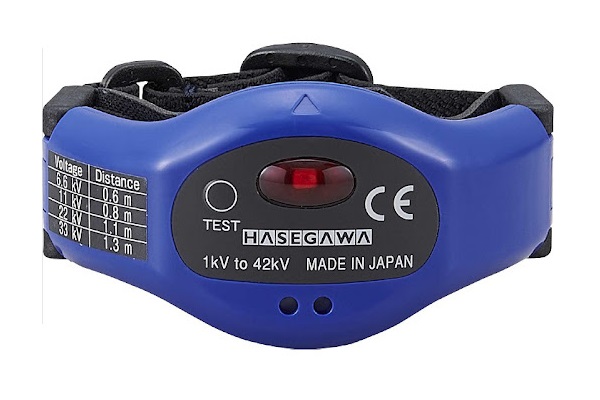 Hasegawa has released a proximity wrist alarm that gives jointers and electricians added safety and security when undertaking cubicle works.
The wrist alarm sounds when within a theoretical distance from the presence of voltage.
It operates between 1kV through to 42kV on both 50Hz and 60Hz and a battery life of close to ten months (CR1620 battery). Made in Japan, the wrist alarm is comfortable to wear and is essential for any person working near or with cables between 1kV and 42kV.
There's also a helmet model for overhead line works and voltage checkers.