Guiding heavy cables with the igus e-loop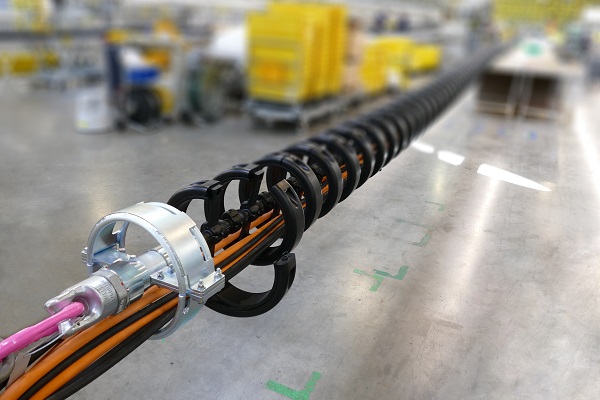 Treotham has released the igus e-loop, an energy chain which increased the safety and reduces procurement and installation time when guiding heavy cables.
It can guide cables safely at a defined bend radius and withstand shocks and impacts. Specifically design for hanging applications like deep drilling rigs, it can give users a complete, ready-to-connect system from a single source that operates safely in extreme application scenarios like explosion zones.
To guiding cables safely in hanging application, the igus e-loop is an alternative to the service loop.
"With the e-loop we have developed an alternative to the service loop. The three-dimensional energy supply system combines the advantages of a polymer energy chain with a high-strength pull rope. The rope absorbs the tensile forces inside the chain and transmits them to the mounting brackets. This means that the cables remain completely strain-relieved," igus industry manager oil and gas Tim Schneebeck says.