Get the most out of the digital thread with the Allen-Bradley ASEM 6300 range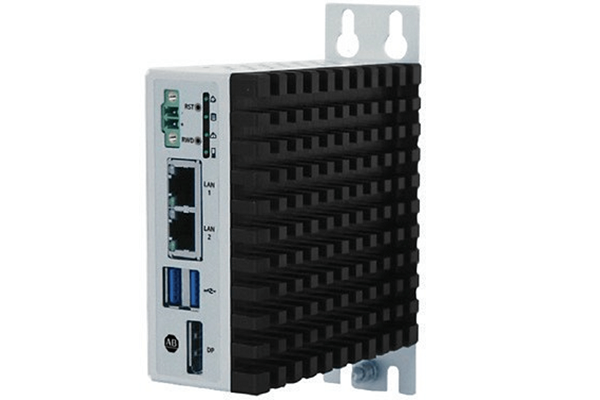 NHP and Rockwell Automation have released the Allen-Bradley ASEM 6300 product line, an innovative new range of industrial PCs, software and human-machine interface (HMI) solutions.
The new solutions available provide unrivalled access to data, with a perspective that is appropriate for the user – from high-level data aggregation to an operator's micro view of what's happening on the plant floor.
The ASEM 6300P Panel PC is based on the seventh-generation Core i3, i5 and i7. These easy-to-use touch screen technologies include analogue resistive and projected capacitive (for multitouch operation).
There are options of either Standard or Low Profile bezel units. Both have resolutions up to full high definition. IP65/IP66 (model dependent) environmental protection makes the ASEM 6300P Panel PC an excellent match for washdown applications such as food processing and life sciences. Fan-less construction helps to ensure low maintenance operation and enhance longevity.
Allen-Bradley ASEM 6300B Box PCs are available in multiple form factors and processors to match your application. Book mounting units have a fan-less design making them optimal for applications requiring low maintenance. The most compact units in this family feature Apollo Lake Atom processors, making them ideal for HMI, IIoT gateway and data logging applications.
Atom class units are also available as ThinManager ready thin clients and are not equipped with an operating system or solid-state drive. Slightly larger book mount units feature a choice of Core i3, i5 and i7 processors for mid-size applications. Wall mount units with Core i3, i5 and i7 processors are available in designs with or without fans. Fan-cooled units perform well in challenging environments with elevated temperatures. These PCs may be paired with FactoryTalk View SE software to provide the optimal HMI experience within the NHP and Rockwell Automation Connected Enterprise.
All PCs come standard with the Microsoft Windows 10 IoT Enterprise operating system.