Older houses were wired according to the safety standards of their time. Gary Busbridge calls for more RCDs to bring things up to date.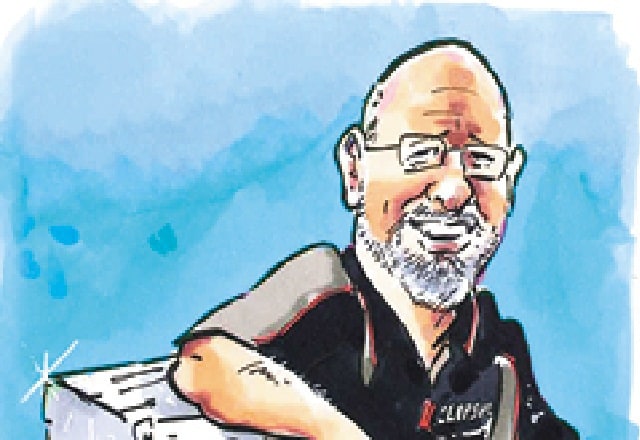 There are residual current devices here, there and everywhere
At least, that's what I'd like to think. However, sometimes I still feel that more can be done.
The RCD provides a lifeline against inadvertent mistakes, but we should not rely entirely on them.
It is important to remember that RCDs are considered to be additional protection under the definitions in the Wiring Rules. There are many more mechanical ways of protecting a wiring system so that no one gets to touch live or single insulated cables and equipment in that system.
Earthing of equipment is of paramount importance for safety if the worst were to happen. Double insulation is a perfectly acceptable way of preventing inadvertent touch.
It is also important to consider that a direct active to neutral fault is not likely to be picked up by an RCD, as it requires a fault to earth from the active or neutral.
Hence, mechanical protection is necessary.
The Wiring Rules require all final sub-circuits (20A and below) to be protected by an RCD. But this is not retrospective – it applies to new installations.
Certainly all new homes over the past 20 or 30 years do have RCD protection on their final sub-circuits. However, it was only recent changes to the Wiring Rules that added the need to RCD-protect lighting circuits as well.
The result is that quite a number of homes built before the changes have protection only on the power circuits.
Also, there were exceptions to RCD protection, such as cooker circuits, for which mechanical protection is valid.
Many homes still have ceramic fuses at their switchboards and, even now, I hear stories about old places with rubber-sheathed cable.
We have a legacy of installations that were 'electrically safe' when built, but over the years the definition of that phrase has changed greatly.
It is important to remember that the committee has been charged with ensuring that an installation is electrically safe when amending or revising the AS/NZS 3000 Wiring Rules.
So lots of issues are continually laid on our table, affecting the way we think and act. The most terrible of these are the findings of a coronial inquest when the worst happens – death or massive loss of property. These findings cannot be disregarded or given lip service, because they provide legal precedents that can be used in other court proceedings.
Death especially has a very big effect on how the committee reacts, and that's why the meaning of electrically safe changes from what was previously accepted.
And what of the recent cable scandals with Infinity and E-cables? They make one feel that a terrible tragedy is impending.
The breakdown of insulation due to natural load and subsequent heating is scary indeed. Only a small percentage of new installations have been appropriately reviewed and upgraded, which means we can expect some real nuisance tripping of RCDs at some stage.
We hope all the installations have RCDs. If they haven't, there is a better than even chance of exposure to electrical shock.
Findings handed down by the Royal Commission into the Home Insulation Program were sent to the Wiring Rules committee for action. Here is a case in which people died because of poor risk review and management.
The findings asked "why weren't RCDs in place in all installations?"; and the big one, "why wasn't the power switched off at the switchboard before worked commenced in the ceiling?"
This project was not electrical work as such, but RCDs or turning off the power before working could have saved lives. Very simple!
And we all know when doing electrical work that the power should be off, don't we?
This is just part of the risk assessment that should be done by people in any trade when planning to work in a ceiling space.
The reaction to that from the committee? We are proposing that RCDs be used to protect all final sub-circuits 20A and below (including previous exceptions). In an alteration or addition where there is greater than 20% circuit protection added to an existing switchboard, the whole switchboard is to be upgraded.
For example, if there are two power circuits and one light circuit on an existing switchboard and an extra one of each is added, then that is more than 20% – hence an upgrade.
No more ceramic fuses to the main residence with RCD only to the addition!
So this is where the problem lies. There are so many old installations that were built in an electrically safe manner at the time. Other than the 20% rule as above, there is no way that revised Wiring Rules can be retrospective – so older premises stay as is.
A 'Mandatory RCD' campaign has been struck up on change.org and the organisers are asking for signatures to a petition. This is in relation to the 2013 electrocution of a young guy, Jayden Zappelli, in Western Australia. His story highlights the dangers of old installations.
Simply put, he was working as a trades assistant for an electrical contractor and was in the ceiling pulling cable for a lighting renovation. The cable inadvertently became live just as he was in contact with copper pipe. An RCD might have saved his life.
Please feel free to find out more:
email mandatory.rcds@gmail.com
Facebook https://www.facebook.com/pages/Mandatory-Rcds/383609368430608
To sign the petition change.org/mandatoryRCD
Essentially, the emphasis is on RCD protection for all these older premises – a wonderful ideal.
As people that are exposed to these risks every day, we should pursue state and federal politicians and ask why there shouldn't be RCDs on all installations.
At the very least, there should be legislation stipulating that an installation, no matter what age, has to be made 'roadworthy' before a sale, rental or lease. Imagine buying a car with no brakes: it's ridiculous of course.
This is by no means a political statement, but we need legislation to ensure that no more lives are lost in the course of work or in daily living – whether tradie or home-owner.