Solar farm safety legislation short-lived, what's next?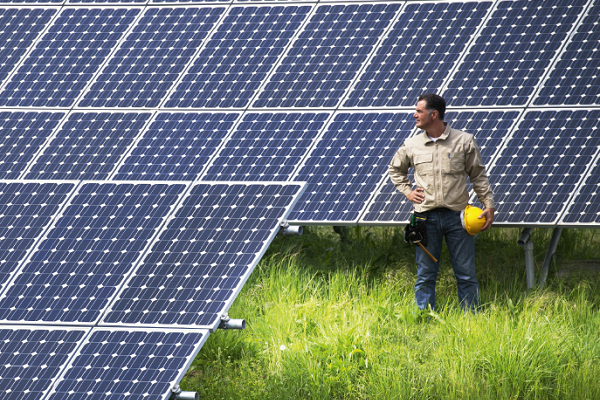 Attempted reforms to legislation pertaining to solar farms has left a bad taste in the mouths of many Queensland electrical industry professionals. Ross McGravie reports.
Queensland is well known for being 'beautiful one day, perfect the next'. But the solar farms storm that hit the Sunshine State in April left that hard-won reputation in tatters.
It's only now – more than four months later – that a measure of calm appears close to being restored as an industry roundtable works through the safety fears that have plagued the botched introduction of the Electrical Safety (Solar Farms) Amendment Regulation 2019 (Qld).
But behind-the-scenes work and plenty of good will is necessary to repair the damage caused by the controversial regulations in a saga described by Renewablesnow.com.au as "something like a Monty Python script" that "would be funny if there wasn't so much at stake". Many in the industry, which has more than $5bn in operational, under construction or planned projects that create more than 4,600 jobs in Queensland, believe they were being swamped by 'excessive and unnecessary' red tape.
Under the short-lived regulation, only licensed electricians were permitted to mount, fix or remove the photovoltaic (PV) panels at solar parks bigger than 100kW in Queensland. And fines of up to $5,222 were to be imposed where noncompliance was detected.
This ignored the work performed successfully on dozens of projects by skilled labourers and trades assistants, who were used to unpack the panels, place them onto a mounting structure, align them in position and secure them onto the mount, awaiting the next phase, which was the electrical connection by a licensed electrical worker.
The Clean Energy Council (CEC) estimated the mooted change would cost between $170 million and $390 million to employ fly-in, fly-out electricians over the next decade, add 1.5 per cent to 4% to the construction cost of solar farms, and potentially put at risk the state's renewable energy generation target of 50% by 2030.
Safety-first approach
Designed to identify risks in the design, construction, operation, maintenance and decommissioning of solar farms, the regulation was introduced after 67 breaches of work health and safety and electrical safety laws were detected at 200 audits conducted over six months at commercial solar farms. The breaches
included unlicensed electrical work, non-compliant electrical installations and inadequate safe work method statements and emergency plans.
The state's Industrial Relations Minister Grace Grace in April said stakeholders were concerned about unlicensed workers such as backpackers and labourers mounting and removing live solar panels.
"Solar panels generate power as soon as they are exposed to light and cannot be isolated while they are being mounted," Grace says.
"Workers are at risk from electrocution and fires if solar panels are not properly earthed during installation. Removing panels can be even more dangerous. These are not jobs for unlicensed workers."
Grace also reasons at the time the regulation review was long overdue.
"The Electrical Safety Act has not undergone any significant changes in 17 years. A great deal of technological change and the emergence of new industries have occurred since this time," she says.
"The safety risks for workers installing solar panels on large-scale solar farms, including electrical shock and fire, are very real and remains a significant concern for the government. There are no second chances when it comes to electrical safety."
Not happy
Industry recognised the need for safety, but its reaction to the additional operational costs of employing electricians was swift.
Besides concerns about finding enough electricians to do the work, Master Electricians Australia (MEA) chief executive Malcolm Richards argued that "these new regulations add nothing but red tape to solar farm installations. They don't enhance safety, they don't improve performance and they don't boost clean energy
production".
Likewise, the Clean Energy Council had warned for months that the work in question was mechanical (not electrical) and increased regulation could bring the industry to a "grinding halt" amid the challenges of grid congestion problems and network connection delays.
The angst culminated in Maryborough Solar – owners of the Brigalow Solar Farm near Pittsworth – successfully challenging the regulation in the Queensland Supreme Court on 29 May.
A subsequent Queensland Court of Appeal decision to uphold the Supreme Court ruling confirmed that a rethink was required on ensuring that safety could be protected.
CEC director of Energy Generation Anna Freeman says the decision was "a victory for common sense" and the industry remained committed to working with the government and all interested stakeholders to deliver continuous safety improvements in the solar industry.
"The solar industry recognises that safety is paramount, but this new regulation did nothing to improve the safety of workers and was not justified by the government's own safety data," Anna says.
CEC argued that a "full and proper consultation process" could have avoided the legal action and disruption.
"Queensland's courts have now determined twice that the government's regulation requiring licensed electricians to do the work of labourers and trades assistants is inconsistent with the Electrical Safety Act. That is because it is not electrical work," chief executive Kane Thornton says.
"This decision is good news for regional jobs and communities, and good news for the clean energy transition in Queensland.
"After three months of chaos and uncertainty in the large-scale solar sector in Queensland, we look forward to being able to get on with the job of building and investing in new clean energy projects worth billions of dollars that the state needs to meet its renewable energy target."
Where we are now
The Industrial Relations Minister maintained the regulation – which Grace says was created by an expert safety panel and Crown law – was defeated due to "a technical legal ruling" that "does not deal with the substantive safety reasoning behind the … regulation".
Nevertheless, the rethink has resulted in the formation of a smaller industry roundtable in which key players, such as the National Electrical and Communications Association (NECA), MEA, Electrical Trades Union (ETU) and CEC among others, continue to have their say.
Established in the aftermath of the appeal court decision, its major goal is to develop a best-practice safety framework for solar farm developments without imposing unnecessary costs and red tape on businesses.
A separate working group has also been established to explore some of the technical issues around solar farm operations.
Both build on the initial discussions that also involved Energy Networks Australia, the Electrical Safety Commissioner, Powerlink, Energy Queensland, the Services Union, Professionals Australia, the Board of Professional Engineers Queensland, the Construction, Forestry, Mining, Maritime and Energy Union and the Australian Industry Group.
The roundtable concept has generally been well received – even if the approaches differ to achieving that happy medium differ.
ETU state secretary Peter Ong says the union would continue to work with the Electrical Safety Office, the government and others to ensure the very best safety regimes are in place, and quality jobs and apprenticeships are available for regional Queenslanders.
"We will not let this ill-conceived, profit-driven decision detract us from ensuring that the solar farm sector is a safe environment for workers and the community and does not become another pink batts type debacle," Peter says.
CEC also welcomed the chance to refine safety standards in the interests of all participants.
"We are pleased to have finally had the opportunity to sit down with the government and other stakeholders to discuss the issues," Anna says.
"We look forward to working through the detail over the coming months to make any evidence-based enhancements to the safety standards already in force across Queensland solar farms."
For its part, NECA is in the process of formulating a national policy on solar, which is expected to be released by the end of October.
Thankfully, the mood is one of optimism.
ETU state organiser Dan McGaw says the roundtable meetings have been constructive but the union's primary objectives still remained: to improveworker safety, pay and conditions and to maintain local jobs in regional areas.
"We have taken big steps, but we're still nowhere near where we need to be," Dan says.
"Eighteen months ago it seemed like it was the Wild West with cheaper labour in the form of backpackers and other foreign workers taking advantage of the old fruit picking visa (to work in regional areas) on solar farms (and local workers missing out)."
But the industry conversations had been beneficial in overcoming confusion, in turn achieving a small but notable measure of progress.
"It's very slow progress, but we're optimistic as we're dealing with an industry that is going to be around for at least the next 30 years," Dan says.
"Hopefully, we will learn from the mistakes of solar when we transition into other renewables in the future."
At least three roundtable meetings will be held before the Electrical Safety Commissioner Greg Skyring is required to report back to the minister by the end of October.
In the meantime, the Electrical Safety Office will continue to actively monitor compliance at solar farms throughout the state and ensure that work is conducted safely and electricians undertake electrical work in line with the current legislation.
A spokesperson for the Queensland Office of Industrial Relations says: "The Minister asked the Commissioner for Electrical Safety to convene an industry roundtable and to reset health and safety in the growing large-scale solar farm industry, including to:
consider clarity around existing legislative provisions and safety standards in the solar farm industry;
options for legislative amendments to create certainty and to ensure the Electrical Safety Act 2002 (the Act) keeps pace with the fast-growing solar farm industry; and,
matters that may need to be addressed in a longer-term review of the Act.
"The industry roundtable includes the Clean Energy Council, Smart Energy Council, the Clean Energy Regulator, NECA, Master Electricians Queensland, Ai Group, CFMMEU, the ETU and a number of Queensland government departments.
"A technical sub-committee is considering earthing issues, the definition of electrical equipment, and the interaction of emerging technologies with aspects of the
electrical safety legislative framework that also may require review. A comprehensive task analysis identifying risks and control measures is underway to support any recommendations."
How perfect the Queensland solar farms scene will be beyond that remains to be seen.
What recommendations the commissioner incorporates will ultimately determine whether the industry faces blue skies or more stormy weather ahead.