Fujitsu updates wall mounted split systems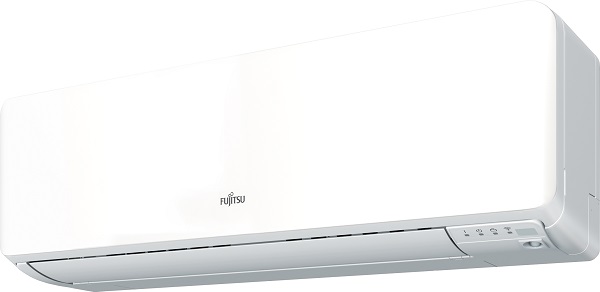 Fujitsu has updated its 'Lifestyle' range of reverse cycle wall mounted split systems with a sleek, matte finish designed to fit right into contemporary homes. The ASTG18/22/24KMTC models are also slightly slimmer (30mm) to be less obtrusive.
The Lifestyle range is Fujitsu's most energy efficient with an improved star rating for heating mode while the ASTG18KMTC model has an improved cooling mode star rating. An upgraded heat exchanger in both models has improved heat exchange efficiency and a large cross flow fan increases efficiency at a low power level.
The general lifestyle range can be purchased in a range of different sizes to suit the user requirements.
An inbuilt human sensor control is also a reason why it rates so highly in energy efficiency. The sensor detects when people are in the certain rooms by detecting movement. When there has been no movement for 20 minutes, the air conditioner will switch to its energy saving mode and returns to previous setting when movement is detected.
Users can also set a weekly timetable in their units to enter an energy efficient mode when they want it to.
Fine dust, invisible mould spores and harmful microorganisms are absorbed onto the apple catechin filter by static electricity and further growth is inhibited and deactivated by the polyphenol ingredient extracted from apples.
ADVERTISEMENT

ADVERTISEMENT