Fronius Tauro is now available in 50kW power category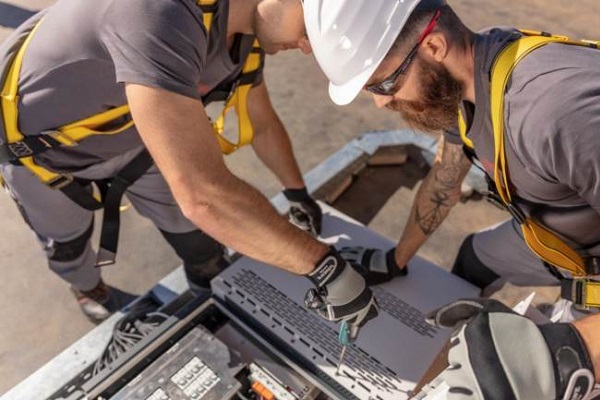 Fronius Tauro is bringing greater cost-effectiveness to large-scale PV systems, becoming available in the 50kW power category.
The robust commercial inverter makes large-scale PV systems even more cost-effective. Even under the harshest environmental conditions, it delivers full power and maximum yields with an impressively low total system operating costs, smart control and an open system architecture.
It also offers maximum flexibility in terms of system design and saves both time and money with its sustainable structure.
The Fronius Tauro follows on from the Fronius Tauro ECO launched in May last year. The two are "designed to perform" and form an unbeatable duo for cost-effective yet flexible projects. Each inverter alone offers unique advantages which can be utilised depending on the requirements of the PV system.
The Fronius Tauro is available in the 50-kW power category and has three MPP trackers coupled with a very wide input voltage range, making it particularly well suited to more challenging PV configurations.
The Tauro ECO has one MPP tracker, is optimized for efficiency and cost, and is available in the 50, 99.99 and 100kW power categories.
"Cost optimisation, a long service life, design flexibility, and efficient servicing are what set our Fronius Tauro commercial inverters apart," Fronius International global head of the business unit solar energy Martin Hackl says.
Fronius International product marketing Jasmin Gross says that a good commercial inverter must be robust with a long service life: "We developed the Fronius Tauro to brave even the harshest environmental conditions and to deliver maximum yields in any scenario."
The double-walled housing and active cooling ensure a long service life and robustness while simultaneously operating at full performance. Thanks to its IP 65 safety class and unique cooling technology, the inverter can even be installed in unprotected outdoor areas or in direct sunlight without the need for additional protective structures.
The inverter can either be suspended on a mounting frame or placed flat on the floor. The commercial inverters have been optimised for use in a centralised or local system. This considerable design freedom gives the installer maximum flexibility and also has a positive effect on the cost. AC daisy-chaining also results in additional cost optimisation, reducing the need for additional components and cables.
ADVERTISEMENT

ADVERTISEMENT