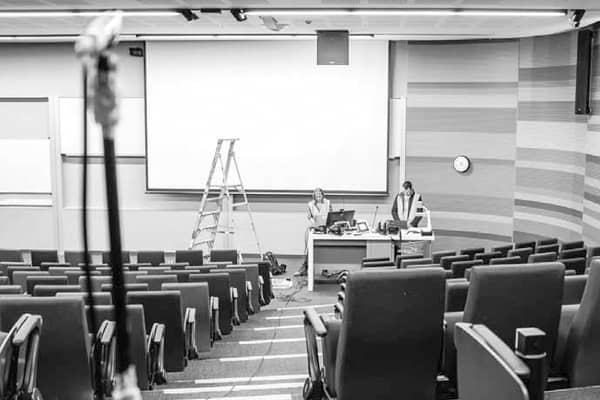 Fredon has started offsite electrical prefabrication of some of its equipment to streamline processes and deliver significant efficiency and environmental benefits. Adelle King reports.
Prefabrication has been used in the construction industry for a number of years, but it's still a new approach in Australia, especially on large-scale projects.
The increasing use of Building Information Modelling (BIM), digital engineering and demand for green construction has led to a rise in prefabrication, but according to prefabAUS, Australia is still behind the rest of the world.
The Modular Building Institute found that of Australia's $150bn construction industry, modular and prefabrication construction represented only 3%, with electrical services lagging behind other areas.
The electrical prefabrication industry is starting to gain momentum though and there are now large commercial companies investing in it.
One of these is NSW based Fredon.
Fredon has been using prefabrication since the early 2000s in its mechanical projects and is well positioned to lead the shift towards a new approach to other service installations such as electrical, communications, AV, security and automation. It has become a pioneer in offsite electrical prefabrication, improving the way the design integrates with the workflow of large construction projects.
The company recently started offsite prefabrication of some of its electrical equipment and won a NECA Queensland Excellence Award in 2015 for construction of an electrical riser at the Gold Coast Private Hospital, the first of its kind in Australia.
"To maintain a competitive edge at our level we are constantly evaluating new international techniques and trends. Prefabrication is all about process and we could instantly see the potential for it to deliver improved value, quality, environmental and safety outcomes over existing systems. Done right, it ticks a lot of boxes we care about," says Fredon marketing and communications officer Paul Knight.
Electrical prefabrication ultimately comprises virtual modelling, pre-terminated systems of cabling and connectors to eliminate productivity loss from termination and human error. The aim is to consolidate the amount of wiring required onsite to decrease installation times.
Service connections are contained in a single unit and delivered to the site as plug-and-play while utility services are connected onsite by joining prefabricated units end to end.
The benefits of prefabrication, including easier recycling and disposal of packaging materials, project management flexibility, decreased labour costs and improved safety outcomes, were why Fredon decided to invest in factory facilities where staff with specific skills can do the offsite prefabrication and staging of equipment.
Prefabrication allows companies to produce a quality control item from a factory base, where efficiency is high, delays are reduced and if there's a fault the item can be easily replaced. The number of electricians and the amount of materials needed onsite are also reduced, as well as waste from off-cuts.
"Prefabrication gives us flexibility to keep our workforce fully engaged, helps meet deadlines and improves the quality of outcomes. It allows us to absorb a substantial evolution in the level of complexity of a project during its course and still keep the original target date," says Paul.
In 2016 when Fredon completed the largest AV installation at an Australian university, for the new University of Sydney business school, the company prefabricated 80% of the equipment.
"We estimated 900 hours saved compared with doing the same work onsite," says Fredon senior project manager Justin Anders.
"The size of that project meant that a conventional AV company would have been logistically stretched by the sheer bulk of components to be installed, programmed and commissioned."
Prefabrication does add a premium to construction costs in material terms though. As a pre-engineered factory tested system, the enclosure/framing element is more expensive than cables being provided onsite. Electrical contractors need to allow more resources planning, and deliver a level of detail that is only made possible by the use of computer aided design. The payoff is a reduction in onsite labour that results in a cheaper and a higher quality installation as computer aided designs are followed more precisely in a workshop environment.
"Unfortunately the increase in upfront expenses can mean builders are unwilling to use the techniques despite the hours saved onsite," says Paul.
It's important that contractors who use prefabrication ensure they're saving customers enough labour to offset this initial investment so it's a viable solution.
Prefabrication is not suitable for all installations and only certain project types can make a clear cost/benefit case. The ideal projects are large scale installations where the architectural design is fairly conventional, with generic areas and repetition.
Prefabrication requires a heightened requirement for precise design and execution, as well as a different approach to find lightweight materials, specialised fixings and techniques that will suit transportation. Projects with repetition and large volumes provide the best return on this.
Although there are risks involved in prefabrication, including components being damaged in transit or not fitting and operating properly when deployed, these come down to the level of integration between offsite and onsite. There needs to be coordination to ensure prefabricated components are being designed to specification standards and that the prefabrication concepts are being incorporated into the design.
Apex Wiring Solutions, which designs, manufactures and services plug-and-play modular wiring solutions and has an ongoing relationship with Fredon across multiple projects, found the level of risk depends on the contractor's mindset and whether the company embraces the methodology of prefabrication.
"With prefabrication a lot of the design and work is done upfront and sent to the site in specific elements. It's important that the developer or electrical contractor is on board with and understands this process to ensure the benefits of prefabrication flow through," says Apex Wiring Solutions managing director Simon Waldren.
Many builders are recognising the potential benefits of electrical prefabrication but there are still hurdles to its adoption.
"There seems to be a willingness to adopt some and not other areas of prefabrication and because it's a new technology there has been some push-back," says Simon.
Paul agrees, explaining that the process isn't established enough for the cost/benefit justification to be obvious.
"We're cautious about treating it as a cure-all and ensure we make a clear case for its adoption whenever we recommend prefabrication."
However, with the construction industry facing challenges such as labour shortages, fast-tracked project demands and increasingly complex projects, there are a growing number of opportunities for innovative construction approaches such as prefabrication.
Education will play a big role in the growth of electrical prefabrication but the market already seems to be moving towards a greater understanding of the benefits.