Energex takes a larger stand against copper theft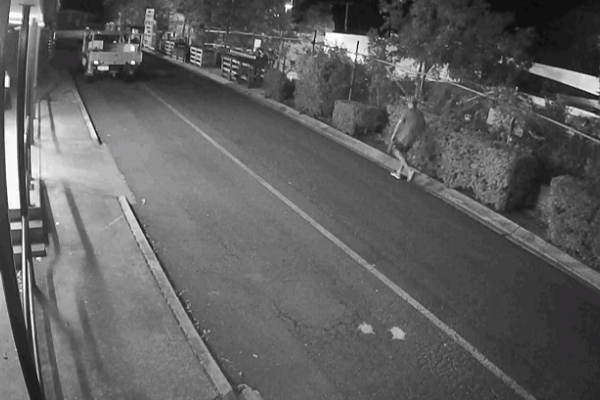 Energex has warned people responsible for copper theft that they'll now appear on video as the Queensland government-owned energy distributor rolls out more CCTV cameras.
Earlier this year, South East Queensland live electricity networks were having copper stolen. The removal is not only life-threatening for those involved but poses a risk for surrounding homes and businesses by reducing the grid's earth safety capabilities.
On top of the number of security measures Energex already has deployed, an increase in the number of video surveillance hopes to catch perpetrators.
The latest covert camera installations have already paid dividends as Energex can direct police in real time. A recent theft attempt at Beaudesert Depot resulted in the perpetrator being caught red-handed.
"What these people are doing is extremely dangerous. We've significantly increased security measures to protect the community and to ensure those carrying out the theft will now be caught on CCTV camera and the video handed to the police," Energex head of corporate security Justin Morghem says.
Security of the power network was not just about installing CCTV cameras on strategic sections of the power network according to Justin who said Energex has also now deployed built-for-purpose security trailers to their construction sites.
"These smart trailers are fully connected to our live monitoring via video around the clock, they also have sirens, flood lights and our staff can even verbally contact the would-be crooks over loudspeakers," he says.
"Furthermore, anyone who attempts to tamper with the trailers will get the surprise of their life by instantly activating all security devices on it."
Acting minister for mines and energy Mark Ryan says that the crooks were undertaking a very high-risk activity for very little reward: "In carrying out these thefts these thieves can very easily kill themselves instantly. No second chances.
"And it's really not worth it.
"These thieves generally only get scrap metal worth just a few dollars and, little do they know, Energex has close relationships with many metal recyclers who can identify the material and report it when someone tries to sell it to them.
"Ultimately this entire stepped-up security process is about keeping the community safe from a few mindless crooks."