element14 signs distribution agreement with Micron Technology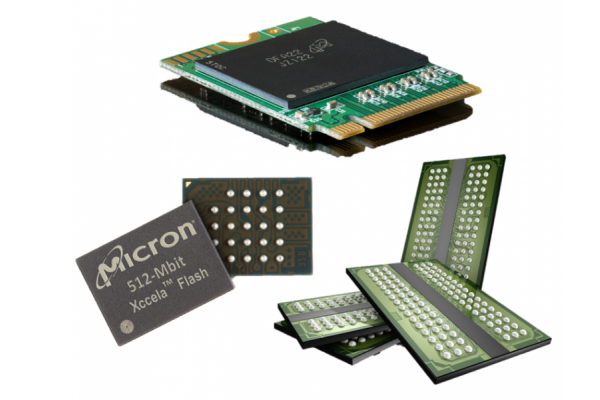 Global distributor for electronic components, products and solutions, element14 has signed an international distribution agreement with Micron Technology.
The agreement will boost element14's offerings with Micron's memory devices and more, supporting technologies like AI and 5G.
"Micron is one of the world's most well-known semiconductor brands and is a true innovator in the design, development and production of memory and storage solutions," element14 global head of semiconductor brands Lee Turner says.
"Within the last 12 months, we have been heavily investing in our semiconductor range of offerings to ensure we can meet our customers' diverse needs. Micron is a fantastic addition to our line card. Now, it will be easier than ever for our customers to get high-performance memory components for their solutions."
Micron devices are suitable for various markets, such as consumer, mobile communications, automotive, industrial design and data centres, as well as personal computing, networking and server applications. element14's in-stock range of Micron's innovative product solutions include:
SLC NAND devices, including the MT29F4G08ABAFAH4-IT:F, offer the lowest cost-per-megabit of any serial flash solution, reducing the overall BOM cost for embedded applications such as interactive toys, books and games, web-enabled printers and computer peripherals and backward-compatible WiMAX boxes. Micron's SLC NAND devices provide up to 100,000 P/E cycle endurance and faster throughput than other MLC and TLC NAND technologies. The range is available in three different configurations and densities ranging from 1GB to 256GB.
The DRAM ICS range within the automotive-grade LPDDR4 family is designed to provide the ultra-high speed, high reliability and high temperature support demanded by the next generation of automotive applications. The MT53E256M32D2DS-046 AIT:B is a 4GB mobile low-power DDR4 SDRAM device with a high-speed CMOS that can be internally configured making it ideal for extreme conditions.
Serial NOR flash memory, such as the MT25QU128ABA1EW9-0SIT, provides a combination of features, including high-density fast data throughputs, secure data storage, architectural flexibility and long-term product support. The solution balances design requirements and cost.
2100AI PCIe NVMe NAND Flash SSD products which provides increased performance and reliability in extreme conditions, making it an ideal solution for industrial applications that require mass storage in a tiny footprint. The 2100AI SSDs, including the MTFDHBK128TDP-1AT12AIYY, use a single-chip controller with a PCIe Gen3 interface connecting up to four PCIe lanes to Micron's 3D TLC NAND Flash. The SSD is designed to efficiently use the PCIe interface during READs and WRITEs while delivering bandwidth-focused, low latency performance. SSD technology enables enhanced boot and application load times and reduced power consumption.
Micron products are available now from Farnell in EMEA, Newark in North America and element14 in APAC.