Eaton introduces new toughened cabinets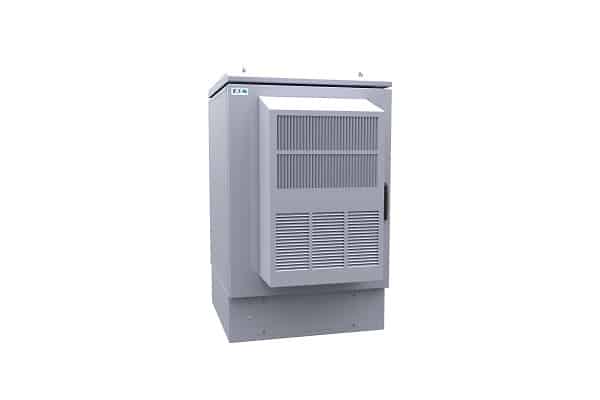 Eaton has introduced toughened cabinets to support the digitalisation of process and communications and provide a safe, secure and available environment for IOT technology and automation.
Eaton will ensure critical back-up power to critical applications where data collection and processing is located in harsh environments and can be exposed to extreme weather, dust, vermin and vandals. Some of these areas include telecommunications, transport, utilities, public services and agriculture.
"Customers are now looking for an all-in-one solution that not only is backed by the engineering, expertise and application understanding, but can withstand any environment," says Eaton telecom solutions manager Darren Salter.
The new range adheres to most applications with customisable designs and offer an Ingress Protection (IP) of 42 to 55, guaranteeing vital electronics remain protected at all times.
Other features include UPS AC, UPS DC and PS AC/DC, one to 40KW singular and modular units, 18 to 34RU enclosure sizes, multipoint locking and remote control and monitoring.
"Previously organisations have had to source their back-up power solutions and protective enclosures from multiple vendors, which can introduce both deployment and operational risk," says Darren.
"Eaton has gained extensive experience collaborating on outdoor design and deployment projects for telecommunication, industrial plants and other sectors across Australia and New Zealand," Eaton general manager of power quality John Atherton says.
"Our specially designed all-in-one solutions combine Eaton's market renowned critical power solutions with a suitably selected cabinet to provide the required protection from in-application environmental conditions, integrated with the expertise gained over years of supporting customers' requirements in specialised environments."
The added components will also service other key areas like oil and gas processing, waste treatment, CCTV and security systems, automated carparks and industries requiring uninterrupted power supplies.
Eaton has designed and provided over 5000 units within ANZ which address the harsh environments that many customers face in both countries.