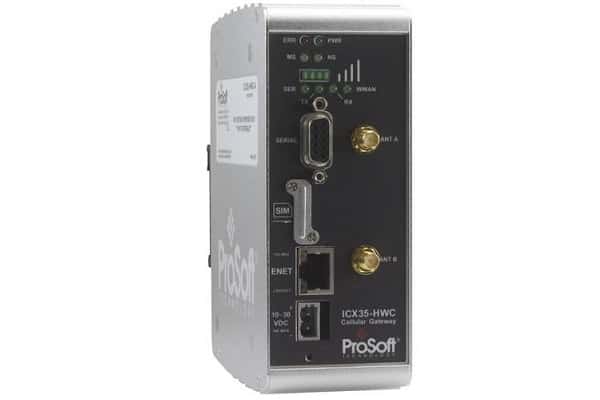 The emergence of Industrial Internet of Things (IIoT) has seen a large focus on innovative architecture and software that reinvents asset management. This can then be used to make the most of operational, business and transactional data for improved enterprise, operations and supply chain performance.
NHP has brought to the market the ICX35-HWC Industrial Cellular Gateway from ProSoft Technology which provides a communication solution for system integrators and OEMs who monitor devices that are in hard to reach spots.
The gateway allows users to monitor and troubleshoot their devices in real-time from anywhere in the world over 4G LTE cellular connections, with fallback to 3G.
A built-in EtherNet/IP controller supports SMS messaging to the gateway, and diagnostic data to be read, allowing the user to avoid having to visit the site continuously.
The Industrial Cellular Gateway can also be monitored through ProSoft Connect – a cloud-native platform designed specifically for the IIoT. The device also offers remote site access to corporate networks (VPN Client Mode).