E2.1 series e-chains for small and medium sizes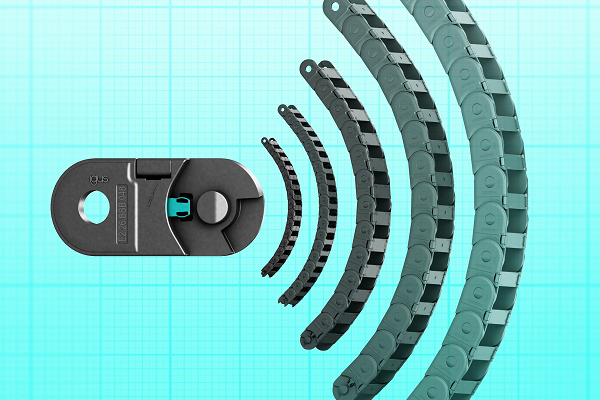 With the goal of making e-chains quieter and speeding up assembly time, igus has released the E2.1 series of e-chains which can be used for linear or vertical travel, torsions or rotations.
The potential of these systems is far from limited with new polymer materials, improved designed and customer-specific requirements continually expanding the product range.
It's designed as an all-rounder for small and medium-sized loads and it builds on the two-piece energy chains that were developed to improve on the preceding E2/000 series. One metre of energy chain can be opened in just two seconds, making it ideal for engineering, woodworking and metalworking industries and in machine tool construction.
In addition to an inner height of 10, 15 and 26mm, users can also have inner heights of 38 and 48mm.
"The customer will have the opportunity to put together the solution that suits them best from over 850 different chain combinations," igus head of e-chains Jörg Ottersbach says.
A special design feature of the new E2.1 is the unique lens-shaped brake at the stop-dog of the chain links. This ensures a particularly quiet chain travel with low vibration and noise.
Compared to the previous generation, the noise is reduced by up to 10dB thanks to this innovative brake design. The E2.1 series is up to 15dB quieter than comparable energy chains on the market. This was proven by tests at 2m/s in an insulated sound chamber at the 2,750m² igus test laboratory.