Doble releases the M7100 HV asset analyser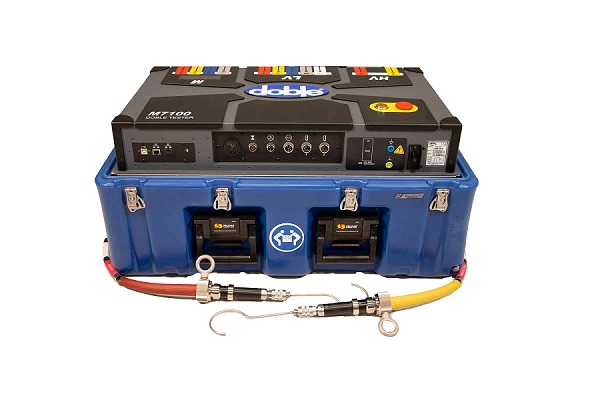 Doble Engineering Company has released the M7100 high-voltage asset analyser for high and low-voltage testing. It features two dual-function, HV leads for quick and easy source and measurement.
Compared to a single-lead system, this patented design dramatically improves technician safety by reducing ladder trips by as much as two-thirds and simplifying lead placement.
The M7100 automates multiple tests, previously performed by several pieces of equipment, cutting down the testing time from seven hours to one and a half hours. Reduced testing time means technicians can safely perform more commissioning, scheduled maintenance and diagnostic activities.
It features a built-in low voltage/high current multi-frequency source, true 4-terminal measurements and it's easy to set up using either a colour or number to indicate the connection.
It's the only dual high-voltage lead test set in the industry and it comes with a standard two-year warranty and two-year calibration interval based upon accuracy and reliability in the field.
A dual-lead system eliminates most steps needed for connection, reducing errors during lead placement —where most mistakes occur—and instilling confidence in testing. It also greatly reduces the number of ladder trips technicians are exposed to per job.