Clipsal Solar 'Pulse App' wins Good Design Awards for Design Excellence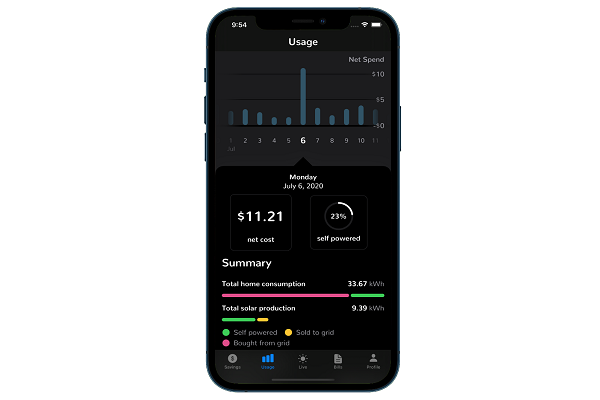 Clipsal Solar's Pulse App has won the Good Design Award Gold Accolade in the Digital Design category in recognition for outstanding design and innovation.
Designed in Australia, Pulse is an app that helps everyday Australians harness the power of energy data in the home and make better energy choices. The app has been recognised for excellence in design, using integrated IoT sensors to allow the user to easily monitor and control solar production, battery storage and consumption.
Pulse has the ability to articulate when and where homeowners use the most electricity — and what it's costing them by using personalised data-driven insights to help the customer save on electricity bills in real-time.
"We are thrilled to be the first home energy management app in Australia to win a Good Design Award for customer-facing technology," Clipsal Solar chief executive Tracy Richardson says.
"We're seeing the powerful benefits the Pulse app has every day for homeowners. To date, we have saved our customers close to a million dollars and there's much more to come. With the success of the app, we are excited to scale it even further by offering Pulse through other installation contractors. So that many more Australians can benefit from having Pulse in their home and hands."
ADVERTISEMENT

ADVERTISEMENT