Clipsal releases the Wiser Smart Home solution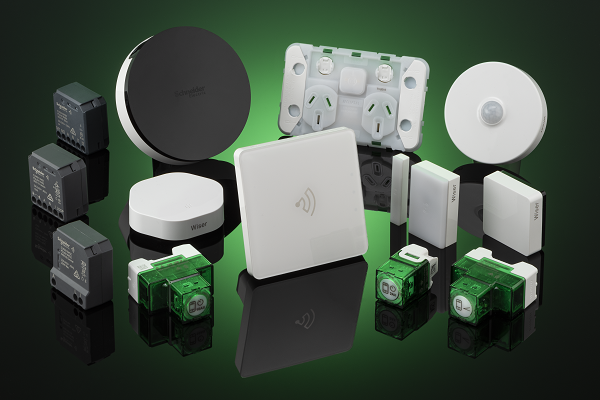 Clipsal has released the Wiser Smart Home solution, giving electricians an accessible, scalable and wireless home automation system to deliver on the promise of a 'smart home'.
It aims to put electricians and builders at the forefront of smart home integration.
Schneider Electric vice president of home and distribution Chris Kerr says it can turn any client's house into a smart home: "Clipsal Wiser gives all Australians the flexibility to create smart, connected properties room by room, over time. It's a complete shift in the way electricians and builders deliver home automation."
The Wiser solution combines over 25 years of know-how and expertise in residential technology, including C-BUS and the company has developed Wiser to control the entire home through connected switches, sockets, sensors and IR controllers.
Compatible with Bluetooth and the Zigbee system, Wiser's key innovation lies in its use of signal meshing. This allows components to 'talk' to each other, creating a network to relay instructions from the Wiser Hub throughout the property.
It also lets consumers create Moments in which one command can trigger multiple actions, for example, a dinner moment could dim lights and turn on music.
The system also features Clipsal's Wiser 2AX Connected Switch module, which won Red Dot Design and iF Design Awards in 2021.
Wiser can be connected to gateways and voice controls through external hubs, enabling it to be scaled up into a full smart home experience.
Chris Kerr adds that the product release will help open up the smart home market to sparkies: "Traditionally, high-end home automation systems have required trained specialists to install them. Wiser's straightforward app interface and wireless installation allow electricians, that do not specialise in home automation, to extend their offering to keep up with consumer demand.
"Wiser can be accessed via hotspot, meaning electricians can completely install and set up the system ahead of completion, removing the need for return to site visits. It's also backed by our customer support services, so trades can install Wiser knowing that once the build is complete, their job is done."
Electricians can also become certified Wiser installers, thanks to new, concise online training modules on the Club Clipsal site.
"It's important for electricians to be well trained and equipped to play a vital role in home construction. Currently half (53%) of all renovators undertaking electrical works spoke directly to an electrician," Chris says.
"They are also the trade most likely (25%) to be personally selected by renovators after Builders (55%). As trusted advisors, electricians have a huge opportunity to help consumers adopt true home automation."
Wiser home automation solutions are available through Wiser trained electricians. To find out more and get certified, visit this link.