Clipsal releases new solutions to keep Australians safe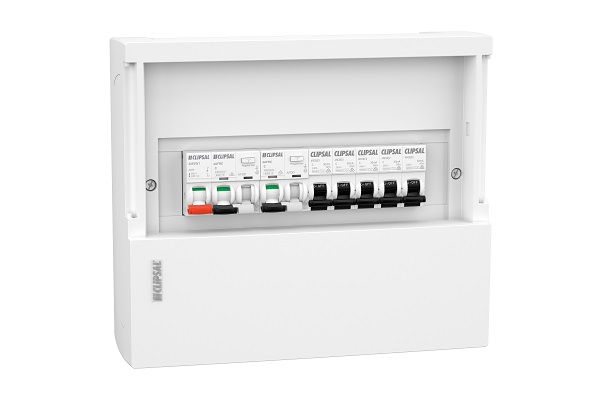 Clipsal has released a safety switch into Australian homes which will bring the country into a new era of electrical protection with the introduction of the Arc Fault Detection Device.
It aims to reduce the chance of house electrical fires caused by arc faults which can occur through loose connections, crushed cables and worn insulation.
Clipsal standardisation manager Gary Busbridge has spent 45 years with Clipsal and believes the Arc Flash Detection Device is on track to become the next product to become industry standard in new homes.
"30 years ago it was RCD safety switches that were the new and exciting development in home electrical safety," he explains.
"I witnessed how those in the industry gradually became accustomed to offering and installing these. It took about five years for the market to gain confidence in their effectiveness and once it proved itself, became mandatory for power circuits. Over the years that product has evolved and now covers all final sub-circuits in a home as well as being required in commercial and industrial installations."
The release comes after a 2019 Macquarie University study found that more Australians are killed in house fires each year than natural disasters.
"Clipsal's new Arc Fault Detection Device is a system that's only starting to appear on the market and is still relatively unknown amongst sparkies in terms of its capabilities," Gary adds.
"My prediction is that within the next five years the AFDD will have infiltrated the industry and eventually become a new addition to the list of mandatory safety solutions by around 2030.
"There's no doubt an AFDD will help to reduce fires and save lives but it'll take time to prove its value and for those in the trade to become accustomed to its efficiencies. At Clipsal, we are championing this new device as the gold standard of electrical protection and hopefully through our channel partners we'll be able to see a swift uptake in the product to help cover more homes and business with more top-level care in the near future."
Port Hacking Electrical director David Zmuda, who is an established electrical services provider in NSW, recently used the AFDD on a switchboard upgrade project at a 1950s apartment.
"The use of the Clipsal AFDDs was a great fit for the project. They provided the ultimate protection for the installation and peace of mind to the clients that their home is as safe as possible when it comes to the risk of electrical fires," David says after a recent use.
"I was very impressed with the quality of the AFFD. They were easy to install and I'll definitely recommend them to my colleagues and clients as an important safety upgrade for complete protection."
Compact and easy to install, AFDDs fit into residential and building electrical switchboards to protect a single final sub-circuit.