Clipsal launches new business, Clipsal Solar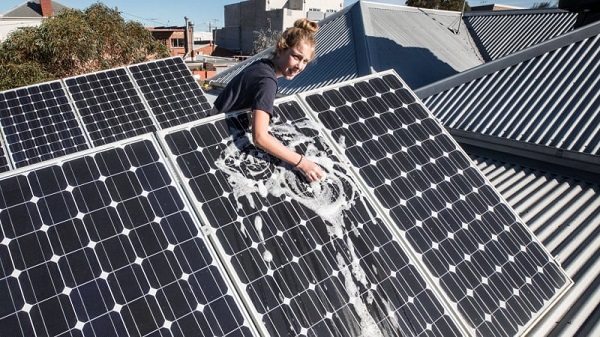 Clipsal has launched Clipsal Solar to empower customers to take control of their energy use and cut their electricity bills.
It's putting customers first by offering unique access to trusted advice, accredited services, bespoke solar systems and easy-to-use analytics to manage electricity generation and use in their home, or office or shop.
"I welcome this innovative technology enabling South Australian families and small businesses to take greater control of their solar energy systems and reduce their electricity bills," South Australian premier Steven Marshall says.
"Clipsal Solar's initiative fits perfectly with the State Government's policies to deliver cheaper, more reliable and cleaner electricity. Clipsal has a renowned culture of innovation with some of Australia's best designers, engineers and developers working in Adelaide."
Clipsal Solar's chief executive Preeti Bajaj says that it is stepping up to be an independent advisor that South Australians can trust and aims to help reduce their electricity bills by approximately 50-80%.
"We undertook one of the deepest customer research projects on domestic energy ever undertaken, so we could better understand what customers thought about energy, their bills, solar and the installation sector," Preeti says.
"We were astounded at the findings highlighting their confusion, mistrust and hesitation to make a decision."
Clipsal Solar introduced its Pulse app which lets users understand their energy use and understand their options for solar power storage batteries. They can the tailor this to suit their individual needs and make the most of their power.
Each feature in the app was designed based on feedback from South Australian customers and was built to remove any confusion around billing, help lower the cost of electricity, provide trustworthy and credible energy advice and help clarify the solar return on investment.
"We had large bills because of our under floor heating during winter and we needed to address that. We looked around but because Clipsal Solar is a local business with a national reputation we felt confident they could help us," Clipsal Solar customer Stephen from Parkside says.
"They installed the solar panels and the contractors were excellent. We now use Clipsal Solar's Pulse app to watch on the phone our energy usage. It's easy to understand, and fun to see what is going on, it's like energy entertainment."