Clipsal awards System Integrators at annual conference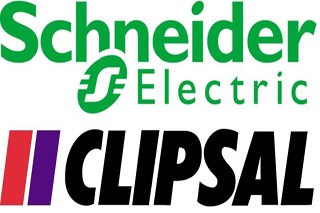 The Clipsal by Schneider Electric Integrators Conference was held on the Gold Coast from July 25-27.
The event included an exclusive conference dinner and awards presentation and was a chance for Clipsal by Schneider Electric to thank and commend their trusted Systems Integration Partners.
"It's collaboration with our EcoXpert Integration partners that will ensure our continued success in building and home automation and control solutions. We are very proud to be associated with all our partners, we thank you all for your support and dedication to this industry," said director partner solutions – sales Geoff Timbs.
Awards were presented on the night, to those integrators whose projects were considered most outstanding by a judging panel made up of Clipsal by Schneider Electric representatives. Many entries were received across four categories, with some partners entering multiple categories, making it a popular and well respected award program.
Of the winning entries, the judges were impressed by the hard work and dedication of the integrators, and commented positively about the different ways in which the C-Bus and DALI control automation solutions had been used.
"It's fantastic to be able to share how our partners are applying C-Bus, DALI & PUSH Controls to solve a wide variety of real world problems for their customers," Geoff said. "Across both commercial and residential applications it demonstrates how they are leading the industry in delivering convenient, intelligent and energy efficient solutions to customers."
Winners of the awards were:
Commercial Project, less than $100,000: Integrated Systems Group for their project 420 Flinders Street, Townsville.
This nine-storey building is already being touted as an architectural icon for Townsville. Prime retail facilities, hospitality venues and office spaces make up the tenancies for the building which now carries a 5-star Green Star and a 4.5 star NABERS office energy rating. The lighting control solution for the building incorporates Clipsal DALIcontrol, integrated with the Building Management System.
Commercial Project, greater than $100,000: DESA Australia for their project at Coles Head office.
DESA Australia designed, installed and commissioned a fully integrated C-Bus lighting control system throughout fifty (50) modules within the Coles Head office. The system was designed to interface with the Schneider Electric Building Automation System allowing full control of light scheduling, switching and load shedding of non-essential lighting circuits in the event of power failure.
Residential Project, less than $100,000: Smart Home Automation Systems in conjunction with GB Electrical.
Thinking outside the square, Paul and his client co-developed a solution facilitating an assisted living environment for the client who is a quadriplegic and has Motor Neurone disease. Voice control of C-Bus connected to existing lighting, roller blinds, sliding entry doors, climate control, CCTV and other devices was implemented  to meet the customer's needs, and challenges.
Residential Project, greater than $100,000: Electronic Living.
The client was after a comprehensive technology solution for their home, two separate guesthouses and two aircraft hangers. The solution required the systems in each building to work as stand-alone entities, but for the home entertainment and technology infrastructure to work across all buildings. The system includes C-Bus lighting control, an energy management system, integration of the home audio visual system, 16 zone HVAC system, security, blinds and a motorised diving platform that automates from the roof top over the pool area.