Clean Energy Council and CSIRO release energy storage safety guide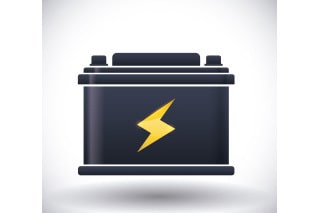 The Clean Energy Council has launched an Australian-first home energy storage safety guide in collaboration with CSIRO at an event in Sydney, along with the most comprehensive national study of storage safety to date.
Clean Energy Council chief executive Kane Thornton said while many people had been captivated by the future possibilities of solar and storage technology, very little information existed to answer the questions consumers have about the technology.
"The safety guide prepared by CSIRO is full of useful information on how to manage safety concerns, information on different system types, maintenance and much more. The CSIRO has also prepared a safety checklist to help consumers make decisions on battery purchases," Mr Thornton said.
"Australian households have been world leaders in the adoption of solar power systems, and many are expecting our enthusiasm for renewable energy will make us a major market for energy storage as well."
The consumer safety guide and the energy storage safety report were completed by CSIRO as part of the Clean Energy Council's Future-Proofing in Australia's Electricity Distribution Industry (FPDI) project, which is receiving funding support from the Australian Renewable Energy Agency (ARENA).
ARENA CEO Ivor Frischknecht said storage could enable more renewable energy to be used in Australia.
"As the energy storage revolution gains momentum, filling existing knowledge gaps will be critical for ensuring a safe and smooth transition. These new resources highlight key challenges for regulators, retailers and installers while seeking to increase consumer understanding of battery storage," Mr Frischknecht said.
"This work is well-aligned with ARENA's knowledge sharing mandate and joins a suite of ARENA-supported storage pilots and studies."
Most estimates suggest that energy storage will quickly fall in price and become mainstream technology within several years.
CSIRO Energy group leader Dr Sam Behrens said the report identifies a number of safety challenges and knowledge gaps to overcome in the next few years, as energy storage technologies undergo rapid deployment across Australian domestic and small commercial markets.
"We're seeing a lot of momentum with domestic energy storage system safety among government, industry and research bodies, so this is a timely point to release our findings," said Dr Behrens.
Mr Thornton said the lead-out time provided the industry with a rare opportunity to work on standards and regulations to ensure the integrity of energy storage technology before it had been widely adopted.
"The CSIRO Energy Storage Safety report takes an in-depth look at the different kinds of batteries, best practice safety and installation requirements, safe operation, disposal and recycling of energy storage products and systems," he said.
"The independent CSIRO report identified a lack of information on battery systems in general, as well as a need for standards to be updated for these new technologies, Australian battery disposal and recycling initiatives, and  better education for emergency services. The good news is that the Clean Energy Council has already started work to address many of the recommendations in the report through our Australian Energy Storage Roadmap, which we released at the beginning of the year."
The report also considers household users as well as installers and designers of energy storage systems, taking into account what impacts these systems may have on the environment.
The CSIRO's top recommendations are:
Improve awareness of and access to information on the variety of battery energy storage technologies and their appropriate operation and care among consumers (general public), designers (engineers and electrical tradespeople) and installers (electrical tradespeople).
Researchand identify the best methods for lithium-ion battery storage system recycling, and establish a lithium-ion battery recycling initiative.
Researchand identify the best methods to safely (passively) extinguish domestic and small commercial scale lithium-ion battery storage fires.
Align Australian and international standards, and improve local regulatory and building codes relevant to energy storage systems.
Establish a set of best practices specific to the battery storage industry, including development and upkeep of an installation, maintenance and incident reporting database for energy storage systems in Australia.
Develop training and nationally recognised accreditation pathways for designers and installers specific to energy storage in domestic and small commercial scales.
Energy Storage Safety: Common consumer questions and the report Energy Storage Safety: Responsible installation, use and disposal of domestic and small commercial systems are available on the FPDI website.
The Clean Energy Council released the Australian Energy Storage Roadmap at the beginning of 2015, to provide a framework for the development of the emerging sector.