Chainflex IO-Link cables: Reliable communication even under torsion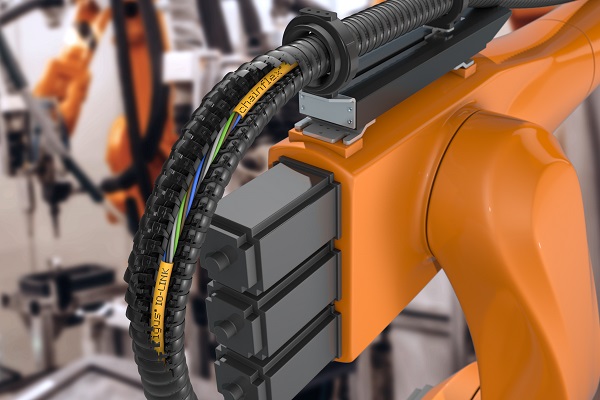 Igus has launched cost-effective IO-Link cables for use in energy chain and on robots which ensure quick, reliable communication with sensors and activators even under torsion.
The IO-Link technology lets users monitor the status of their sensors and communicate at any time and it falls under the first worldwide standard (IEC 61131-9) for communication with sensors and actuators.
"The challenge was that cables for IO-Link must be able to withstand highly dynamic movements in small radii and must also be twistable, since they are frequently used on robots," igus head of product management chainflex cables Andreas Muckes says.
"The two new INI cables of the CF77.UL.D series are designed both for the highest demands in the energy chain and for use in torsion at ±180°/m. They are available with a grey outer jacket for general functions and with a yellow outer jacket for safety functions. The cables have a bending factor of 6.8xd and are therefore also suitable for compact installation spaces."
He adds that compared to other IO-Link cables on the market, the chainflex cables are 32% more cost-effective and it comes with a 36-month chainflex guarantee.
Proving its long service life, the IO-Link cables withstood 22 million strokes with a bend radius of 6.4xd in test 4869.