Quite simply, the big winner at the 2010 CEDIA Electronic Lifestyles Awards was New Zealand.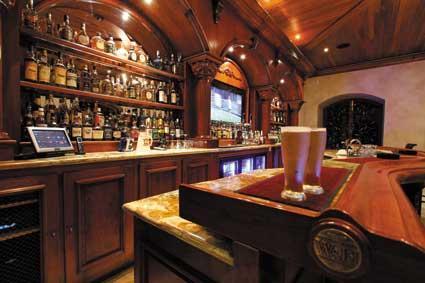 This year held in the Plaza Ballroom of the Regent Theatre, the 2010 Awards featured a record number of entrants from around the Asia Pacific region (92), the diversity of which was strongly represented by the multicultural nature of this year's winners.
In the March edition of Connected Home magazine, I stated that the year 2010 belonged to the Kiwis – and I wasn't just being biased (although I'm sure it played a part).
Since then, it appears that not only can we chalk up soccer as yet another sport we are better at than you, but we can apparently also claim the 2010 home automation title. (Unless you'd like to claim NZ-based integrators as Australian, as per Russell Crowe, Keith Urban, Split Enz and Phar Lap.)
All joking aside, all credit must be given to Brendon Reid, Stephan Goodhue and their respective teams for taking out the Best Integrated Home Installation under $150,000; Best Project Design and Documentation (Highly Commended); and Best Marine Project categories at this year's awards. On top of their award-winning efforts, both Brendon and Stephan have been driving forces behind building CEDIA's presence in New Zealand and both deserve to be recognised for all their efforts.
It is also important to note the first ever Asian entrant and winner, Zenetech Beijing of China, which secured the title for Best Home Theatre $50,000 to $100,000. Cynics may believe this to be a political move; however, whether this is the case or not, it is an important milestone for not just China, but the continued growth of the CEDIA organisation in our region.
The full list of winners includes:
• Best Integrated Home Installation over $300,000 – Home Theatrix (Qld)
o Highly commended – Len Wallis Audio (NSW)
• Best Integrated Home Installation $150,000-$300,000 – Len Wallis Audio (NSW)
o Highly commended – Cableman (Vic)
• Best Integrated Home Installation under $150,000 – Automation Associates (NZ)
o Equal Highly commended – Electronic Living (Qld) and Integrated Technologies Australia (Vic)
• Best Media Room – Howdoi.com (Vic)
• Best Commercial Project – Urban Intelligence (Vic)
o Highly commended – Len Wallis Audio (NSW)
• Best Dressed System – Residential – Automated Innovation (NSW)
• Best Home Theatre over $100,000 – Suite Control (NSW)
• Best Home Theatre $50,000 – $100,000 – Zenetech Beijing (China)
o Highly commended – Electronic Interiors Brisbane (Qld)
• Best Home Theatre under $50,000 – Cableman (Vic)
• Best Special Project – Domestic – Automated Innovation (NSW)
o Highly commended – Surround Sounds (WA)
• Best Project Design & Documentation – Electronic Living (Qld)
o Highly commended – Liquid Automation (NZ)
• Best Marine Project – Liquid Automation (NZ)
o Highly commended – CHM Electronics (NSW)