Aglo Systems releases Mondolux architectural downlight series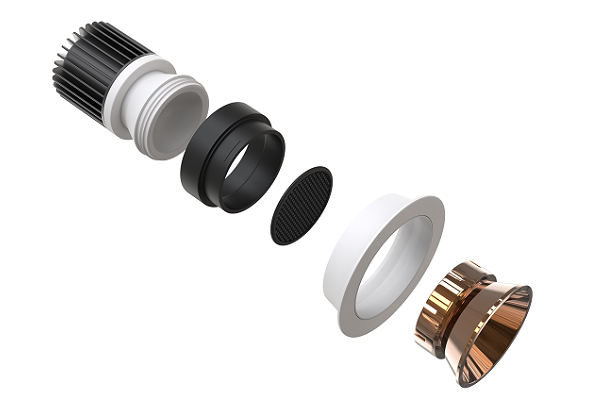 Aglo Systems has released the Mondolux Infinito modular series of architectural downlights, giving electrical professionals a variety of combinations, with a number of finishes, optical and aesthetic accessories and specifications.
It uses the latest in optical technology to maximise light output while maintaining performance.
The latest high efficiency Cross Beam Lens shifts the focus from the lens surface itself, reducing glare and minimising luminaire cut-off losses. The system is most effective when the source light is used with a deep baffle light fixture like an Albi Round or Oval Pinhole.
The series comes with a range of features including the ability to be services from the front, a number of angle options, standard deviations of colour matching (SDCM) in three-step as standard or two-step on request and much more.