Aggreko launches new fleet of battery storage systems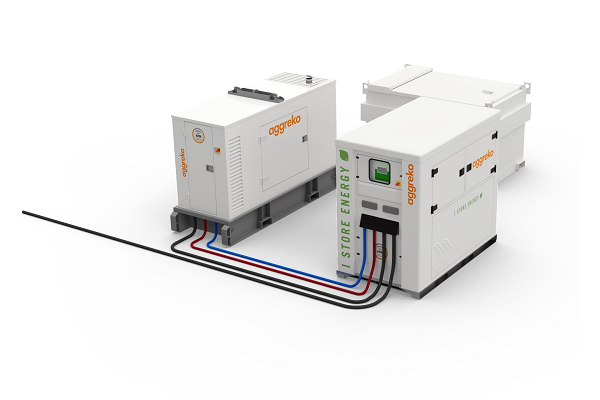 Aggreko, a global provider of mobile and modular energy solutions, has launched a new fleet of battery storage systems, giving users maximum reliability in temporary power applications.
The 30–90kVA lithium-iron-phosphate (LFP) battery systems have been designed to offer a robust and highly mobile solution for customers with varying needs and contract durations, regardless of their load profile. Due to the units' small footprint of 1.14m x 1.45m x 1.58m, and weight of 1360kg, they are suitable for numerous different applications and uses for a large range of sectors globally.
It gives users several benefits including an 80% reduction in generator run time against thermal-only solutions, an average of 40-50% reduction in fuel costs and emissions and significant reductions in general O&M downtime and costs.
The lithium-ion battery storage units can be combined with Aggreko's thermal or renewable power generation systems to create highly efficient hybrid solutions, allowing customers to switch generators off to reduce fuel consumption or noise pollution. This will be particularly key for sectors with operations which often take place in populated areas and thereby require minimal noise pollution and low emissions, such as events and construction.
"Energy storage plays a critical role in ensuring both power reliability and flexibility throughout the energy transition, especially for grids powered by an increasing share of renewable sources, which are more volatile in nature," Aggreko Australia Pacific managing director George Whyte says.
"Our battery storage solutions help our customers to power their operations while reducing fuel costs and cutting more carbon emissions than ever before. This is aided in a large part by the potential 80% reduction in generator run time these units can deliver."
ADVERTISEMENT

ADVERTISEMENT