ABB's TVOC-2-240-C, safety for your most valuable resources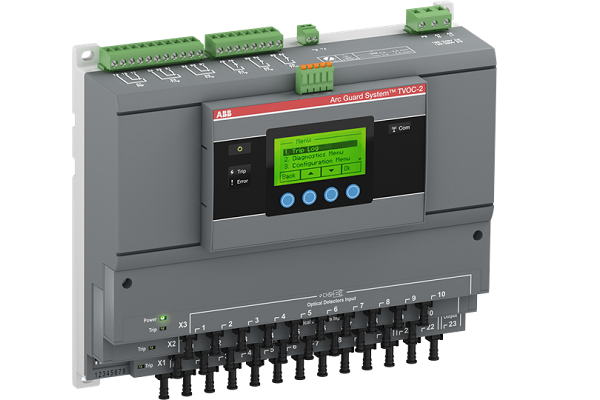 ABB has released the TVOC-2 Arc Guard System, an arc protection relay that mitigates arc faults and helps protect people and equipment.
The Arc monitor is the main unit of the Arc Guard System which detects the light of an arc and through the fast IGBT contacts sends an electrical signal within 1ms to a nearby breaker that breaks the power and extinguishes the arc. The Arc monitor has ten detector inputs and can trip up to three breakers with zone selectivity if needed. Up to two extension units can extend the number of light detectors to 30 and the unit includes an HMI that can be placed on the outside of the door.
Detectors are sold in a wide range of lengths to fit a full switchgear design. Supply voltage 100-250V DC or 100-240V AC 50/60Hz. Accessories include current sensing unit, optical cables and cable straps.