NHP introduce Conto D6 energy meter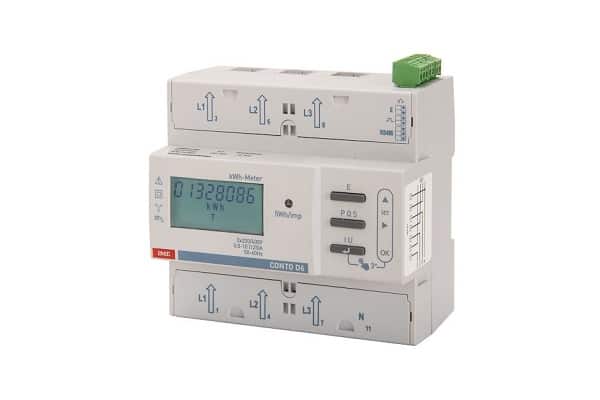 NHP is pleased to bring to the local Australian and New Zealand markets the Conto D6 energy meter.
Ideal as a sub-meter for installation within switchboards and panelboards, the Conto D6 energy meter is a three-phase, four-wire direct connect meter for current measurements up to 100A, delivering accurate and reliable measurement.
Featuring a programmable pulse output and remote monitoring capability via RS485 communication (MODBUS RTU), this device can measure total and partial energy, both active and reactive and also boasts two tariff management inputs for a complete energy management solution.
Designed for customer flexibility, this lightweight and compact product features seamless installation with DIN rail mounts, easy to access sealable terminals and an intuitive user interface, reducing installation and set-up time.
Measurement variables include:
Total active and reactive energy
Partial active and reactive energy
Active power demand
Hour meter
Voltage, current and powers
Phase current and voltage
Active, reactive and apparent power
Frequency
Power factor
Elevate your ability to monitor and manage your energy consumption with the Conto D6 three phase energy meter from NHP.