Zumtobel Lighting releases TRINOS industrial LED luminaire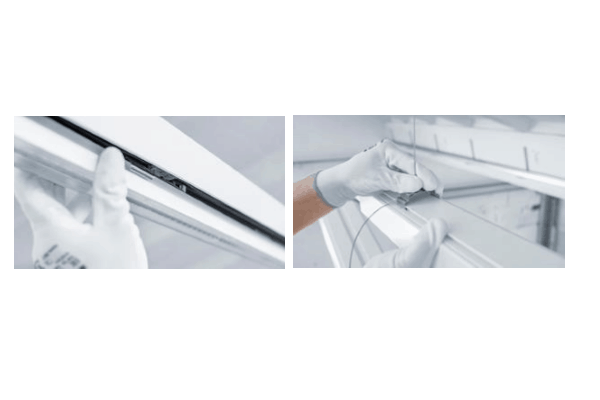 Zumtobel Lighting has announced the launch of TRINOS industrial LED luminaire, which combines the flexibility and functionality of a trunking system with the durability of an IP65 solution.
TRINOS offers an effective trunking solution for industrial areas where the operational environment calls for a high degree of protection, facilitating accurate and high-quality work in applications with demanding conditions. This means a continuous-row system can be specified in applications, such as cold stores and textile, paper and wood processing plants, as well as in covered outdoor areas.
The TRINOS luminaires feature split-lens technology from the TECTON C portfolio, integrated ECOSIGN escape sign luminaire and TRINOS motion sensor for added safety, improved user comfort and increased energy efficiency.
The luminaires are protected from contamination and moisture from below, above and at both ends thanks to the TRINOS trunking, which incorporates corrosion protection and weather resistance to provide a stable base. The powdercoated and high-strength aluminium profile is also impact-resistant and can withstand extremely high mechanical stresses. The batten luminaires are recessed into the trunking using a special CLIX technique and protected against knocks by the aluminium side cover.
Additionally, a continuous sealing profile along the whole length of the trunking eliminates the risk of dust or water reaching the interior of the system from above, especially at the joints. An end cap with a foam seal, alongside pre-punched and sealed openings for the connection cables, completes the protection of the trunking system against water and dirt.
Up to 50 metres of the IP65 continuous-row system can be mounted in one piece and the three components – sealing profile, wiring and cover – are supplied on rolls so they can be easily fixed in place.