Yingli Solar reclaims solar waste through partnership with Reclaim PV Recycling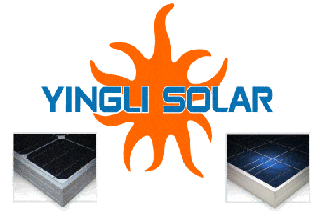 Yingli Green Energy Australia Pty Ltd has announced its partnership with Reclaim PV Recycling Pty Ltd to reduce solar PV waste and drive the development of new solar panels and additional green products.
Using Reclaim's unique solar PV recycling system, efficient components from Yingli Solar's end-of-life solar panels will be extracted in order to develop new green products or be reintroduced into the PV industry as complete solar panels. Recycling key components will also result in a reduction in energy levels required to effectively recycle solar cells.
In an industry dedicated to the production of renewable energy, this partnership represents a growing recognition by industry leaders of the importance of not only selling green products, but ensuring sustainable processes in its production and in the management of waste. This helps support the future of the renewable energy sector and improves Australia's competitive advantage in solar PV and manufacturing.
Managing director for Yingli Green Energy in Australia, New Zealand and the Pacific Daman Cole said, "Climate change is the most important environmental issue of today. As such, it is our philosophy that it's not enough to merely power the world with clean solar energy. We're dedicated to employing the most sustainable methods of manufacturing to our own green energy products and this is reflected in our setting of regular greenhouse gas emission and waste reduction targets.
"This partnership with Reclaim supports our commitment for whole of life sustainability and we are proud to partner with confidence. We believe all PV manufacturers must take responsibility for their end of life waste. We see a growing recognition for this in the local market and we're delighted to be a part of this program and its initiatives."
Co-director of Reclaim PV Recycling Clive Fleming said, "By partnering with world leading solar PV manufacturers such as Yingli Solar, our aim is to develop best practice in recycling solar modules and raise awareness of effective waste handling across Australia."
"We were impressed by Yingli Solar's ongoing dedication to sustainability efforts globally. We are pleased to partner with Yingli Solar and back its mission towards reducing Australia's environmental footprint."
Earlier this year, Yingli Solar announced it had exceeded its original GHG reduction target by achieving a 22 percent outcome. This came as part of Yingli Solar's commitment to the World Wide Fund for Nature ("WWF") Climate Savers program to which Yingli became the first Chinese company and PV manufacturer to join. This latest partnership with Reclaim reflects Yingli's continuing efforts to monitor and reduce its waste streams.