Thorn to launch global spotlight range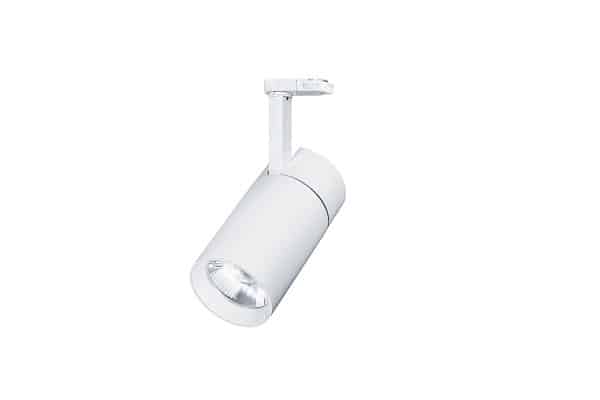 Thorn has announced it will be unveiling its new Tonic family of spotlights at the EuroShop trade fair in Düsseldorf on 5-9 March.
Tonic is a global product that is ready to be specified anywhere thanks to global certification and an integrated multi-voltage driver (110V – 240V). This will mean retailers can standardise their specifications for Berlin, Boston and Beijing, and achieve the same great brand experience everywhere.
"Our clients want to be able to specify products globally without having to worry about compatibility, certification or different standards. That's why we've made sure the whole Tonic family is ready to be specified anywhere. It's certified for Europe, North America and China and the multi-voltage driver means it's good to go wherever you are. For global brands, this is a truly global spotlight," says Thorn EVP of business division Michael Ball.
All the spotlights in the Tonic family have a colour-rendering index (CRI) of over 90, so the true colours of in-store displays and products are shown as vibrantly and vividly as possible. They also share a common minimal tubular appearance to make it easier for designers to create clean and consistent looks in stores, showrooms and shopping malls.
Tonic achieves high efficacy of 90 lumens per watt thanks to cutting-edge LED technology and highly efficient optics, saving more than 40% compared to 35W and 50W metal halide fittings. It features highly efficient lenses that create uniform light, free of iridescence, while mimicking the appearance of traditional technologies.
Tonic has a global three-phase GA69-certified track adapter for use with existing three-phase track installations that can be rotated 350° and tilted 90° to meet a wide variety of requirements.
It's available in warm (3000K) and neutral (4000K) colour temperatures, with lumen packages of either 1,800lm or 2,800lm, equivalent to the output of 35W and 50W metal halides. The lenses are interchangeable, with a choice of four beam angles, from spot to wide and very wide.
The Tonic range will be extended with gyro and gimbal-mounted versions later this year to have a full product range for shop and retail lighting.