sparc-FMA Event 2017 announces a stellar speaker line up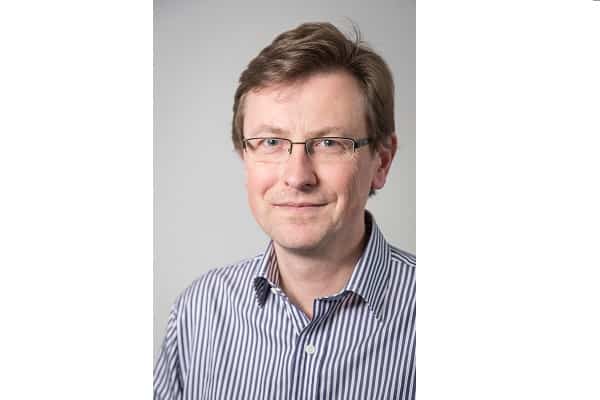 Australia's largest combined facilities and lighting event, sparc-FMA International Lighting & Facilities Event 2017, has announced an impressive line-up of internationally and locally renowned experts in facilities and smart lighting.
sparc-FMA is a joint initiative of Lighting Council Australia and the Facility Management Association of Australia.
"sparc-FMA is offering attendees a world-class seminar of invited speakers with the opportunity to experience the latest in facilities services and lighting technology through leading edge exhibitions," said Lighting Council Australia CEO Richard Mulcahy.
The line-up of speakers at this year's event includes:
International Electrotechnical Commission head of ICT standards coordination Gilles Thonet (pictured). Giles is a technology executive with international experience in high tech industrial companies, including ABB, Eaton and Schneider Electric. He has a PhD in Communication Technologies from the Swiss Federal Institute of Technology Lausanne (EPFL), and an MBA from Grenoble Graduate School of Business.
Clanton & Associates president Nancy Clanton. Nancy is a designer who specialises in sustainable design, energy efficiency and light pollution. She has a Bachelor of Science in Architectural Engineering with an emphasis in Illumination from the University of Colorado at Boulder and was the group leader for the 'Greening the White House' initiative. She also received the 1999 'Contribution to the Built Environment Award' from the Colorado North Chapter of the American Institute of Architects (AIA). Nancy will be presenting Lighting design for Net Zero Energy Buildings.
Australian Astronomical Observatory astronomer and head of lighting environment Professor Fred Watson. Fred is best known for his radio and TV broadcasts, talks and other outreach programs which earned him the 2006 Australian Government Eureka Prize for Promoting Understanding of Science. He has also written a number of award winning books and was made a Member of the Order of Australia in 2010.
JLL Occupancy Planning Asia Pacific regional manager Rachel Reese. Rachel consults on the value-add of space data collection and uses tracking for clients to achieve sustainable and innovative workplaces. She believes workplace lighting and its ability to capture occupancy data will greatly inform the future of work through responsive and efficient property solutions. She recently spoke at CoreNet Canberra 2016 on Workplace Management.
Haron Robson director of strategy and innovation Peter Glasheen. Peter has held Senior Executive roles in multinational companies operating in the electrical, lighting, controls and construction segments, including Rexel, Legrand, Eaton and Philips. He also has International exposure through these roles (Australasia, Western Europe, Middle East, SE Asia, and USA), which gives him a 'wider than Australia' view in client assignments.
Delegation of the European Union to Australia first counsellor for climate and environmental policies Caroline Lambert. Caroline presented recently to the Australian Sustainable Built Environment Council on the work being undertaken across the EU to deliver on the climate change commitments. Caroline will provide a forward-looking presentation on what the EU is doing, particularly in the built environment, on mitigating climate change and carbon reduction.
"Our speaker program is exclusive and is the only opportunity for participants to see these particular presentations in Australia. It has been designed to ensure that attendees see and hear what's trending now and glimpse into the future of facilities and lighting," said Facilities Management Association CEO Nicholas Burt.
sparc-FMA International Lighting & Facilities Event 2017 is being held at the new International Convention Centre in Darling Harbour, Sydney, from 30 May to 1 June. It will build on the many successes of SPARC 2011, 2013 and 2015 and will once again align with Vivid Sydney.