Solid-state cable-pull switch enhances industrial safety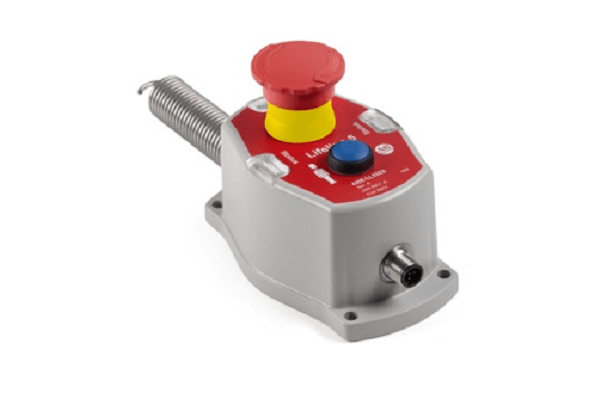 The Allen-Bradley Guardmaster Lifeline 5 cable-pull switch from Rockwell Automation is the first solid-state, cable-pull E-stop in the industry that featured microprocessor-based technology.
Nuisance trips and unreliable operation due to temperature-based changes are quite prominent in traditional cable-pull switches. The Lifeline 5 cable-pull switch has an electronic, rope-monitoring system to make up for thermal expansion and cable sag.
"Because the Lifeline 5 cable-pull switch is a solid-state switch, there is no mechanical wear that is often associated with traditional switches. That means increased uptime and more reliable safety function over a longer duty cycle." says Rockwell Automation product manager Simon Johnson.
The new switch gives constant access to the E-stop function which means stopping the malfunction of a machine is as easy as pulling the attached cable.
The microprocessor-based solution makes setup easy and means there is more efficient maintenance and troubleshooting. LED indicators also help in cable tensioning which allows for precise setup as well as providing switch status and diagnostics during operation.
The Lifeline 5 optimises productivity by combining maximum reliability and diagnostics that can prevent unplanned downtime.