The race to 40GBASE-T, part 1
Since the first publication of the Ethernet standard almost 30 years ago, data rates have skyrocketed.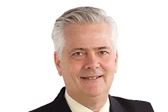 We are in a world where high-speed network connectivity, 24/7 availability and unshakable reliability are not an option but an imperative.
The 40 and 100 Gigabit Ethernet (GbE) standards ratified in 2010 by the Institute of Electrical and Electronics Engineers (IEEE) 802.3ba committee are a far cry from the early 10Mbps connections of the 1980s. Yet these speeds are already essential for some organisations today. According to IEEE estimates, in five years time, all server to access switch links will be 40G capable, and the industry body has also recently issued a "Call-For-Interest" for 400GbE.
The need for increased access speeds across networks and higher-rate throughput are driven by trends like big data analytics, virtualisation and cloud computing, as well as the emergence of high-bandwidth applications like video-on-demand, converged network services and social media. These drivers show no signs of slowing. For example, recent research from CommScope, which identified industry game changers, revealed that 52% of IT professionals believe that by 2017, more than half of their applications will reside in the cloud.
The impact of this data tsunami is being felt most strongly within corporate data centres, where data ultimately resides. For instance, US retailer Wal-Mart now handles more than one million customer transactions every hour – the equivalent of more than 16,500 transactions a minute. It's no surprise that Wal-Mart's databases are now estimated to be more than 2.5 petabytes. Meanwhile, Cisco forecasts that annual global data centre IP traffic will reach 6.6 zettabytes by the end of 2016.
To keep pace with this, cabling standards have been forced to adapt quickly to support greater bandwidth and lower latencies, while reducing overall cost, bulk and power consumption. For many years, Ethernet over twisted pair, in conjunction with RJ-45 connectivity, has been a widely accepted and cost-effective networking option in both data centre and commercial building environments. However, with bandwidth requirements escalating so rapidly, the question of how long this technology can continue to adapt to new demands has arisen.
Ever since the days of 10Mb Ethernet, some in the industry have predicted the end of copper twisted pair cabling, arguing that faster Ethernet rates could only run on fibre. Yet, from Fast Ethernet through to today's 10GbE connections, a new twisted pair cabling standard has always emerged. Most recently, 10GBASE-T has overcome a number of challenges related to power consumption to become increasingly accepted in server uplink applications. With work underway on the second generation of 40/100GbE standards in IEEE, the adoption of 10GBASE-T is expected to accelerate, since higher-speed 40GbE links will soon be available to aggregate scores of 10GBASE-T connections. In line with this, Crehan Research recently projected that 10GBASE-T deployments will overtake 10GbE fibre in the data centre by 2015.
The pressure on data centre capacity has never been greater. It is now commonplace for 10 or more virtual machines to be running on the same physical server, making a high-speed uplink essential to ensure all these applications can run without excess latency or degradation of service. As more and more servers migrate to 10GbE links to support this, 40G uplink speeds are forecast to be a requirement for server interfaces by 2018.
While 40G transmission speeds can certainly be achieved with current technologies, such as fibre or twinaxial (Twinax) cabling, these solutions are in many cases not ideal. Fibre transceivers are expensive, and Twinax solutions are limited to short distances of seven metres, making them a poor choice for interconnecting devices located more than one or two racks apart. Twinax cabling is also often a proprietary technology designed to fulfil a specific function in a data centre, making it inflexible in meeting new demands.
Twist of fate: the advantages of 40GBASE-T
Historically, the most cost-effective solution for data centre connectivity has been Ethernet over twisted pair cabling. This is the preferred way of connecting servers to switches, where ubiquity and ease of use is crucial. Thus research into 40GBASE-T was started to create a more cost-effective alternative to existing fibre or Twinax solutions. The adoption of 40GBASE-T in data centres will bring huge advantages to enterprises, opening up fresh possibilities for connectivity, supporting a structured cable design and a host of new data-intensive applications. Lower latency connections also provide additional benefits, such as facilitating the movement of virtual machines around the data centre. 40GBASE-T is likely to primarily be used in data centres for server access.
Twisted pair cabling with the RJ-45 connector has always been the technology of choice for IT professionals, based on its low cost and ease of use. IT professionals are also hugely experienced with this technology, since it has been an industry standard since the 1980s. This means that specialised data centre personnel do not need to be retrained to install or maintain 40GBASE-T infrastructure, significantly reducing deployment time and costs .
Twisted pair is also unique in being able to seamlessly support a range of different Ethernet speeds through auto-negotiation. Unlike fibre or Twinax solutions, twisted pair cabling can automatically switch to different data rates, such as from 100MbE to 10GbE. This ability makes twisted pair extremely versatile and allows data centre managers to gradually and cost-effectively evolve their networks. For example, an IT manager could install a 40GBASE-T switch at the end of a data centre row to provide connectivity to a handful of servers that are highly virtualised and require high-speed connections. Meanwhile the remaining ports on the switch can be connected to existing 1000BASE-T or 10GBASE-T servers, which could be upgraded as needed over time. This means that the transition to 40GBASE-T does not require a forklift upgrade of equipment. Instead it can take place in an evolutionary manner in response to tangible business needs, since servers and switches are not always refreshed at the same time.
Finally, deploying 40GBASE-T connections will also reduce the overall operational expenditure (OpEx) of a data centre by alleviating the need to aggregate multiple 10GBASE-T links to achieve 40GbE data rates. By reducing the amount of links in a data centre, IT managers can also improve energy efficiency and thus lower the total cost of ownership (TCO).
As Director – Data Centres for the CommScope Enterprise Solutions Division in Asia Pacific, James Young provides leadership to a broad based technical team providing engineering and technical support for SYSTIMAX® network infrastructure solutions in the region. The teams' responsibilities include pre- and post-sales activities, BusinessPartner training and auditing of SYSTIMAX installations in support of the warranty program.
James has been involved in sales, marketing and operational roles for communication solutions working with Tyco Electronics/AMP, Anixter, Canadian Pacific and TTS in Canada. James has gained extensive experience in the sale of OEM products, network solutions and value-added services through direct and indirect channel sales environments. His sales experience includes electronic transmission components, telephony systems, network systems, LAN infrastructure products and fibre transmission system products.
Prior to joining CommScope in Canada, he was responsible for the promotion of network infrastructure products for Tyco Electronics in Eastern Canada. James has also garnered substantial experience in OEM and Channel marketing as well as network operations as Assistant Director of CP's computers and communications group. James graduated with a Bachelor of Science from the University of Western Ontario and is a Registered Communication Distribution Designer (RCDD).
Visit www.commscope.com.