PowerbyProxi enables wireless power
In 1894, Nikola Tesla used resonant inductive coupling to wirelessly light up phosphorescent and incandescent lamps. Now an Auckland company is taking the concept to new levels, as Joe Young reports.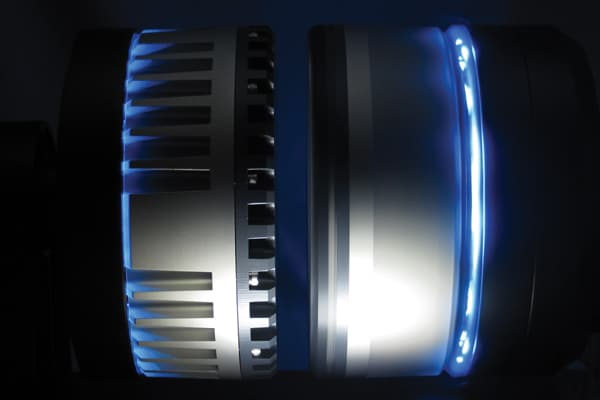 Engineers, instrumentation technicians and electricians often have to find the best way of transmitting electrical signals, charging energy or motive power between two points.
One solution is to simply run a power cable between the points. However, complexities arise when machinery or appliances have moving parts that separate or rotate while in use, when components are exposed to harsh environmental conditions, or when working in tight spaces or with thick obstructing materials.
These complexities could be the downfall of conventional wired systems and mechanical slip ring solutions. The cables can wear relatively quickly or can be easily damaged if connected to a moving part –  likewise with mechanical slip rings and their brush contacts.
If the surrounding environment is wet or dirty the connections can soon be compromised and will break down.
However, these connection inefficiencies and areas of unreliability are elegantly overcome through wireless power connection systems being developed by the New Zealand based company PowerbyProxi.
Aussies sometimes regard New Zealand as a younger under-achieving sibling, but the company based across the ditch is quickly becoming known as a world leader in wireless power innovation.
In 1995, professors John Boy and Grant Covic of the University of Auckland developed connectors that use resonant inductive coupling to transfer relatively large amounts of energy across small air gaps (or across any non-metallic/non-conductive gap of solid, liquid or gas).
PowerbyProxi was established in 2007 in a bid to commercialise this technology.
After gaining tens of millions of dollars from investors, the company developed a range of industrial wireless connector components ranging in power transmission from 12W to 240W.
PowerbyProxi also develops inductive slip rings to allow connection across rotating machinery components.
Using wireless connectors provides numerous advantages over standard cable connections and mechanical slip rings in a wide range of industrial applications. These connectors increase reliability, minimise downtime and reduce maintenance and repairs at connection points.
Mark Flickinger is director of customer applications at PowerbyProxi. He says the ability to be hermetically sealed and the IP67 rating (resistant to dust and water) make these connectors ideal for obscure and harsh environments.
"If you need to do connections underwater or in dirty sites, or even if you need to make a connection in high-temperature metal environments, wireless power excels."
PowerbyProxi spokesman William Pryde says the signage industry can also benefit.
"When providing power to signage in difficult locations, wireless connecters can eliminate the drilling of holes through obstructing materials for cable feeds."
Sensors are present in many operating environments. However, they are generally small and placed inside or on moving equipment, so delivering power and data to them reliably is often challenging. The wireless connectors obviate many design constraints.
They are now sold all over the world, using converters to solve any voltage mismatch issues.
In the past five years wireless phone charging has taken off in a big way, which is reflected in the interest in the company's consumer line.
PowerbyProxi has developed solutions in consumer electronics that include prototypes for wirelessly chargeable AA batteries and a 3D wireless power transmitter. To understand how the 3D transmitter works picture a box in which you simply place batteries, remotes and phones for charging, again using resonant inductive coupling.
Wireless power is relatively new, and people are still discovering how it can be used – and its full potential. The company aims to make the connectors more affordable so that more people can experiment with them for smaller applications.
William says there are many possibilities – automated charging of batteries for robotic vehicles or electric lift trucks, hermetically sealing and waterproofing delivery of power to marine sensors, transferring power to rotating machinery in forestry harvesters and flexible reconfiguration of LED lighting.
"We are continually gaining an understanding of how this technology can be used more extensively. It's about getting information out there so people can think of different applications. There are endless opportunities."