Power factor correction explained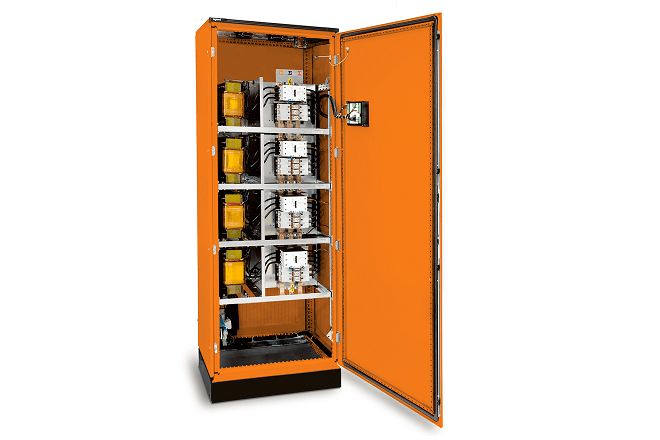 What is power factor correction?
Power factor is used to measure how efficiently electrical power gets converted into useful work output. It is the ratio between kW (useful power) and kVA (total power). A low power factor for example, means poor electrical efficiency and will draw more kVA power from the distribution network. Not only does this involve high penalty rates, but the installation of other distribution system devices to counteract a low power factor can drive up huge operational costs for a business.
In order for electrical installations to operate with the highest economical efficiency, capacitor banks are used. They compensate reactive energy (KVAr) to the overall electrical installation to reduce electricity bills.
Why use capacitor banks?
The key role of capacitor banks is to reduce the burden of reactive power on the electricity supply. Think of 'reactive power' as 'lost power'. Capacitor banks compensate for the demands of lost power by neutralising the electrical current through the system. There are a heap of cost-saving reasons for businesses to use power factor correction, some of which include:
Cheaper electricity bills (both for the business and the customer).
Reduced power consumption.
A more eco-friendly footprint.
Improved energy efficiency.
Prolonged usage of electrical equipment.
Legrand has capacitor banks which have a modular design, allowing for future extensions and easy maintenance. They feature 'self-healing' technology with excellent resistance to over-voltage and partial discharges. Designed to compensate for as much wasted energy as possible it ensures power usage is maximised.