Panasonic brings slim-line style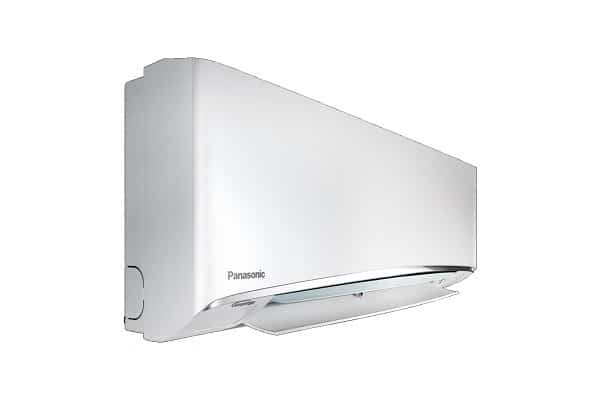 Panasonic has released the new 'Aero Series' Air Conditioners – a sleek and stylish design ideal for any home or apartment.
The new slim design is narrower in depth and blends seamlessly into any home interior with a gloss white finish and rounded horizontal panel. The new style and concept has also seen Panasonic win an IF Design Award in Europe.
Not only does it look good, but the new air-conditioner gives users a peace of mind through controlled airflow and energy saving functions through reverse-cycle and cooling-only modes.
Panasonic senior product marketing manager for air conditioning Joe De Bella says the new range is a true representation of what Panasonic stands for with all of its products.
"Our customers continue to show their confidence in the Panasonic Air Conditioning brand with this five star rating from Canstar Blue," says Joe.
"Our focus is on delivering a product that offers quality and durability, and keeps consumers comfortable and healthy in the home. Panasonic's new slim-line Aero Series range is the perfect example of a product that encompasses all of our award winning qualities, so we're confident it will be received well."
The 'Aerowings' blades evenly distributes 'shower cooling' across the ceiling of a room which allows it to shower down naturally which minimises any uncomfortable airflow chill. If there is ever a need of instant cooling, then the blades direct airflow downwards and deliver concentrated cooling the moment the system is turned on – this is otherwise known as 'fast cooling'.
Further, the new air-conditioner features nano-G air purifying which eliminates micro-organisms that are often found in bacteria, viruses and mould which results in a cleaner and healthier living space.
To complement all this, ECONAVI technology uses human activity, sunlight and temperature sensors to automatically set the heating or cooling power making it incredibly energy efficient.
For more information on this product and others alike, please visit www.panasonic.com/au/