NHP strengthens local offering with Axelent partnership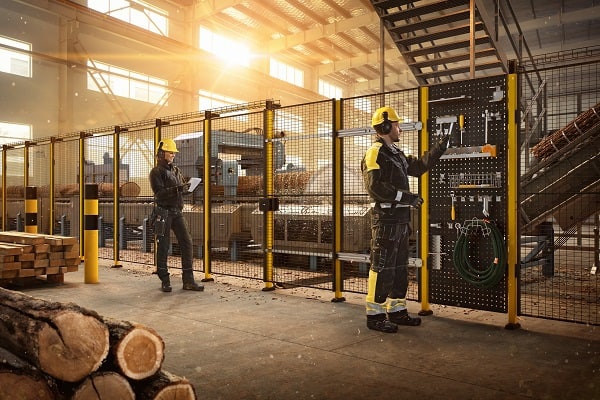 NHP has announced a partnership with Axelent, which means NHP will now have the distribution rights to Axelent's safety fencing solution (X-Guard) and cable tray products (X-Tray).
"After seven years in the Australian market, the partnership with NHP gives us relevant expertise and certified personnel which will take the Axelent business to the next stage of growth in Australia," says Axelent's sales director Drew Hoxey.
Axelent's Swedish manufactured range, which is compliant to local industry requirements, will provide a complete and comprehensive solution for customers who want to integrate safe and secure practice into their applications.
"Complementing NHP's existing suite of safety products, this partnership unlocks NHP as a one stop shop for safety on the plant floor, offering a customised solution tailored to suit any operation," says NHP product marketing manager – safety sensing and signalling Rohan Pandit.
Axelent's range increases the performance of an operation and ensures there is no compromise or hindrance to processes, heightening overall protection of equipment and personnel. The range also features simple and quick assembly, aesthetic design, easy integration and a flexible and scalable solution.
"Providing customers the capability to improve operational performance is a constant priority for NHP and this range from Axelent delivers on this promise," says Rohan.