Rural and regional areas across Australia, and the world, could benefit greatly from a newly developed CSIRO wireless broadband technology.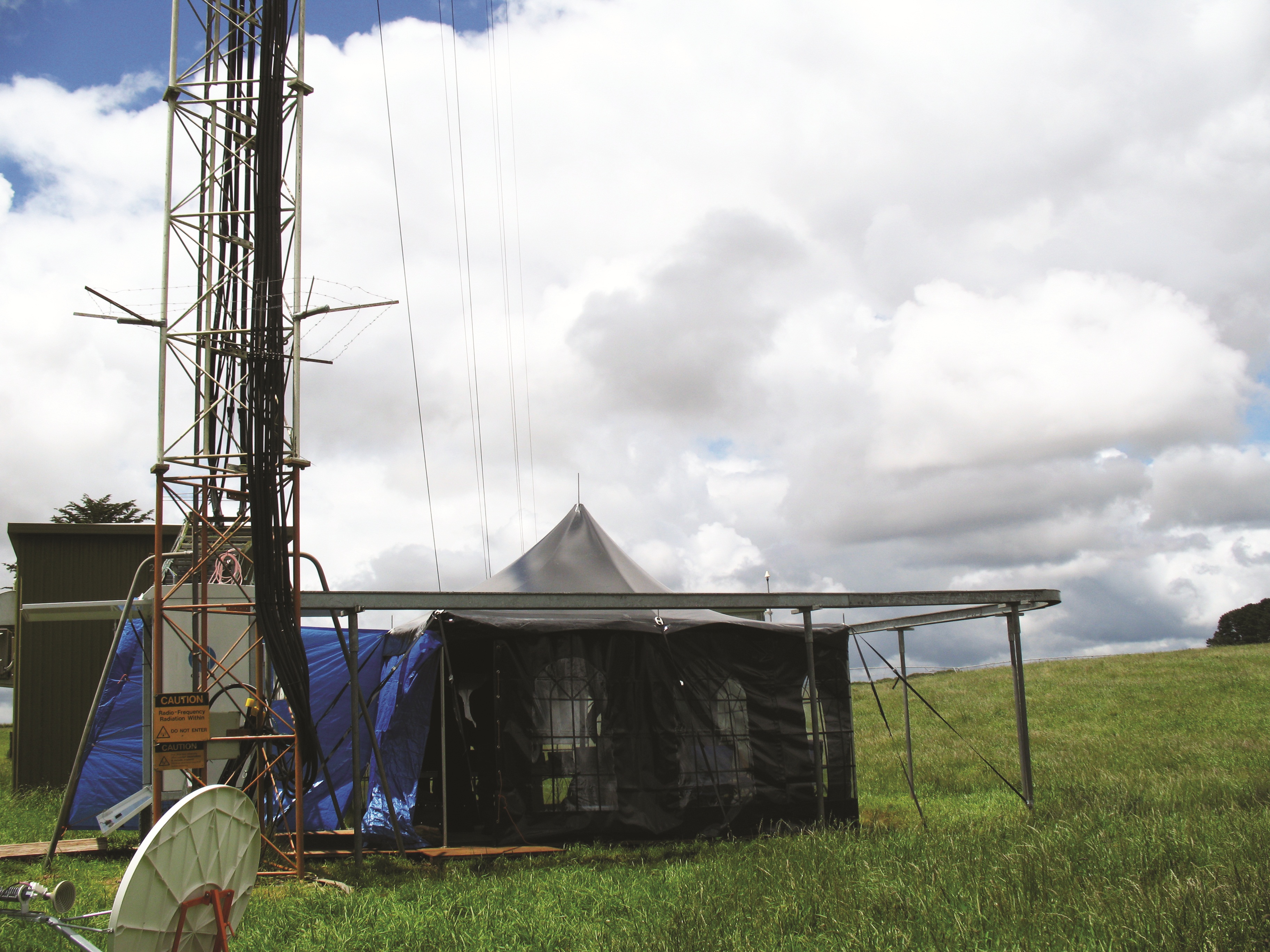 Industry is tuning in to the potential benefits of the aptly named 'Ngara' wireless access system, an Aboriginal word of the Darug people meaning to 'listen, hear and think'.
It is hoped Australia's rural residents will be able to just that – online, and at the same rate as their city counterparts – using Ngara.
While fibre is preferable for most broadband installations, in some remote areas the distance between properties makes it cost prohibitive, explains Dr Ian Oppermann, director, CSIRO ICT Centre.
"Our Ngara technology is tailored to work in areas where there's a small population spread over a large area, like you get around country towns. We see our technology as taking broadband beyond the fibre. It's not designed to compete with fibre, but to be complementary to it.
"We're working on two technologies under the Ngara banner. The first is wireless access, from a base station to your house. The second is wireless backhaul – we aim to connect, say, a country town to a fibre network with a wireless link of some tens of kilometres that offers performance close to that of fibre."
The real interest in Ngara is what sets it apart from other wireless broadband offerings. The first technical advantage of this technology is its reach, says Ian.
"We calculate our Ngara technology would need about a quarter the number of towers required by existing wireless technologies, which typically operate at higher frequencies."
'Spectral efficiency' – meaning packing as many bits of information as possible into a frequency range allocated for transmission – is another key selling point.
Ngara would work off existing broadcasting infrastructure, operating on the UHF spectrum, or what will be left behind when Australian TV goes digital. This means any rural property or business that can currently receive analogue TV signals could in future connect to high-speed Internet using a new set-top box.
"Even with the analogue TV switch-off, there won't be much spectrum to spare so any wireless system has to be efficient, sending as much information as possible within its allotted frequency range," Ian explains.
"We can get 24Mbps for six simultaneous users into 7MHz – that's one TV channel. We believe that's the most spectrally efficient system in the world."
In fact, it is estimated that Ngara could be three times more efficient than the closest comparable technology, with a data rate 10 times the industry's declared minimum standard.
"Spectrum is a finite resource so the more data you can squeeze into your allotted slice, the better off you are," Ian says. "Six users may not sound like much, but the important word there is 'simultaneous' – only a few people are ever sending or receiving data at exactly the same time
"They'd be able to upload a clip to YouTube in real-time and their date rate wouldn't change even if five of their neighbours also started uploading videos.
"In social terms, the biggest advantage we see with Ngara is that it offers people meaningful data rates that are symmetrical. This means you can upload data as fast as you can download it. The first stage of our prototype system achieved 12Mbps to and from the home and we're currently upgrading the system to 50Mbps.
"Current wireless technologies are not designed to allow uploads and downloads at the same rate and making them symmetrical would likely mean even more towers.
"We feel symmetrical data rates are tremendously important for rural areas because it means people can participate in modern life and have the same access to online services as city folk. With more and more services being delivered online using bandwidth-hungry video – think banking and shopping – but also the way all tiers of government are emphasising online interaction, the benefits to people living in rural and remote areas become immediately obvious."
Ngara's capabilities were tested in a field trial in December in Smithton, Tasmania. The low-power field-testing utilised a single broadcast tower and single analog television channel, connecting six farmsteads.
"A key feature of our first prototype Ngara system is that all six simultaneous users within the coverage area would have access to and from their homes at 12Mbps.
"In field trials of stage we got full strength signals out to 16km – and that was using 7W and a little dipole antenna."
Post trial, the team is currently working on upgrading Ngara access to bring it up to 50Mbps and 12 simultaneous users and on the backhaul part of the system, says Ian.
"We're planning an integrated field trial using both access and backhaul in the New England area of New South Wales in autumn 2012.
"We are about a year away from completing development and testing of the backhaul and the upgrade of the access system. Technology transfer could occur as early as next year."
The next step will be its commercial application, explains Ian.
"We've been talking to industry and decision makers in government and regulatory authorities about a space for Ngara and a commercialisation pathway.
"A vendor could take Ngara to market on its own or use Ngara as an upgrade to an existing technology like Long Term Evolution (LTE). The response has been positive and it has been growing."
The system has been flagged as a possible complement to the National Broadband Network (NBN). The NBN promises to deliver high-speed broadband to 93% of Australian homes, schools and businesses through the laying of fibre optic cable.
Of the remaining 7% of the population not covered by this 'wired' service, 3% are so remote that satellite is really the only option. This technology could fill the gap left for the remaining 4% living in remote areas.
The technology could also have applications overseas, Ian explains.
"At CSIRO we work on projects that create benefit for Australia and have impact globally. There are a lot of places around the world that look, from a radio propagation point of view, a lot like rural and regional Australia: Canada, the USA, China, Africa – places with sparse populations gathered around small, isolated towns."
For more information, visit www.csiro.au/science/Broadband-to-the-bush.html