Next Mazda BT-50 'rebadged' Isuzu D-Max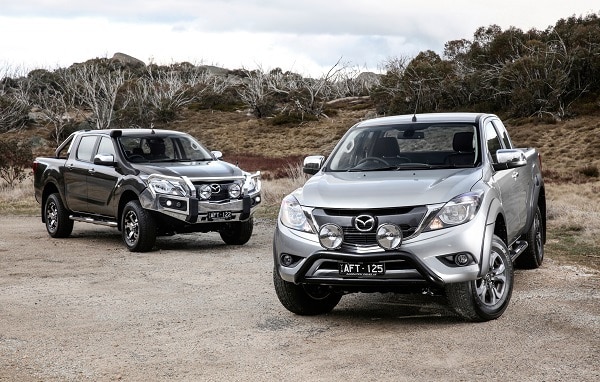 The future of Mazda's BT-50 is assured with the deal struck with fellow Japanese manufacturer Isuzu Motors, however the level of involvement Mazda will have in its next-generation utility could be considerably less than it enjoyed with the current model based on the Ford Ranger.
Mazda Motor Corporation was forced to find a new automaker with which to collaborate on a one-tonne ute after parting ways with Ford last year.
The company does not sell enough utes to warrant building its own from the ground up, but the strong following the BT-50 enjoys in certain countries – notably Australia, which is the biggest market in the world for the ute – was reason enough to join forces with another brand.
Enter Isuzu Motors, which had just ended its pick-up partnership with General Motors – the current Isuzu Ute D-Max and Holden/Chevrolet Colorado are part of this arrangement – and was a natural candidate, having produced trucks for Mazda in Japan over the past decade or so.
Isuzu will now build a new BT in Thailand based on the next-generation D-Max due around 2019. While Mazda executives indicated soon after the deal was struck that they were anticipating a similar level of involvement in design – exterior and interior – as they had with the current Ford-based model, top brass from Isuzu Motors told Australian journalists recently that the new arrangement was clear-cut: Mazda will simply rebadge the D-Max as the BT-50.
Count on different levels of specification to help differentiate the two vehicles, but watch this space as both new-generation versions take shape in the lead-up to production.
It will be fascinating to see whether the deal does turn out to be a 'badge engineering' exercise, or whether Mazda can exert a degree of influence over the final result that carries a level of uniqueness and keeps the BT standing as a distinct model among the Thai-built one-tonne utility pack.