Melbourne welcomes All-Energy Australia 2017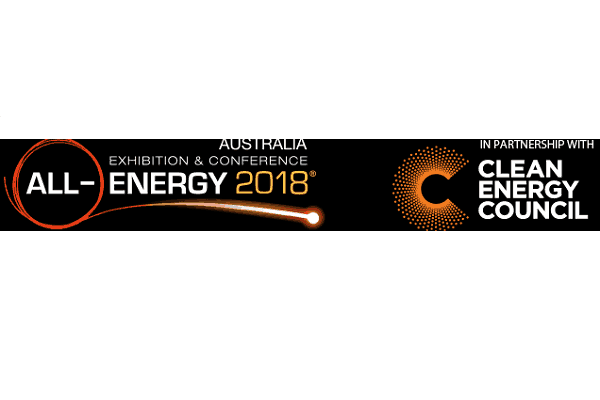 The All-Energy Australia 2017 conference and exhibition was held in Melbourne on 11 and 12 October, providing a window into Australia's evolving energy landscape, its future and new market realities for Australia's energy system.
The event was co-located with Waste Expo Australia and attended by renewable and clean energy leaders from Australia and overseas. There were close to 200 exhibitors and representatives from more than 160 companies, including Tesla Energy, KPMG and AGL.
Early reports suggest record breaking attendance for the event, which also featured the launch of new start-up companies, technologies and conference streams. The six-stream conference program kicked off with an opening plenary, which featured a welcome by Victoria's Energy and Environment Minister Lily D'Ambrosio.
All-Energy Australia exhibition director Robby Clark says the buzz in the building was due to the breadth of expertise under one roof sharing exclusive insights and projections on how to tackle the future on the energy sector.
"So far, this year's attendance has exceeded our expectations, with queues of people lining up to get into the opening plenary, as well as energy storage and solar sessions. Day one also featured a dedicated stream to sustainable transport and electric vehicles, which was a new addition to this year's event. It was great to see the visitor interest on the state of electric vehicles in Australia and the rollout of electric vehicle infrastructure," says Robby.
Companies used All-Energy Australia as a platform to officially launch their new products to the Australian market, including ABB Australia, which unveiled its latest solar inverter solutions. The 100 and 130kW string inverter was designed for large scale commercial and industrial PV installations.
"We're committed to developing market leading PV solutions and product platforms, which we are proud to be exhibiting at All-Energy Australia. We welcome the opportunity to meet with our customers to discuss how ABB can enable the integration of solar into smart grids and buildings, driving progress and successfully providing greener, smarter energy for all," says ABB's solar inverter business head of global sales and marketing Alireza Mehrtash.
Flex also launched its new Power Play home solar battery storage systems, while Canadian Solar Australia launched its KuPower, KuDymond and KuMax modules.
All-Energy Australia will return to the Melbourne Convention and Exhibition Centre in 2018. To find out more, please visit www.all-energy.com.au