M-Elec launches Blind Snake rapid plug base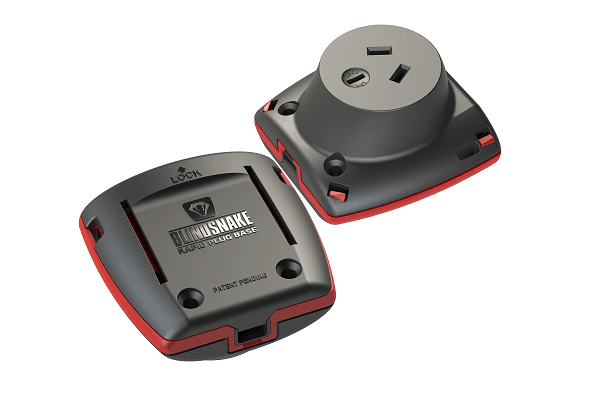 At its inaugural PULSE event, M-Elec announced the launch of the Blind Snake rapid plug base in Australia and New Zealand, which was designed to revolutionise the downlight and plug base installation process.
Blind Snake uses M-Elec's protected Fang technology to pierce the cables outer sheath with its retractable biting action as the unit is closed, achieving a secure, safe install in less than eight seconds. Its 'click and go' connection enables tool-less installation, saving time. Termination is also simple thanks to the supplied terminator block that locks into the unit and safely terminates the circuit when the cable ends are inserted.
Blind Snake works with both 1.5mm2 and 2.5mm2 TPS formats and has clear L&N markings on the case to assist in effective polarity guidance. To further improve fit off times M-Elec has worked closely with Prysmian cables to develop its Active Edge TPS cable range, which employs a printed trace on the active side of the outer sheath to make polarity navigation even easier along the length of the cable.