LG launches new NeON R solar panel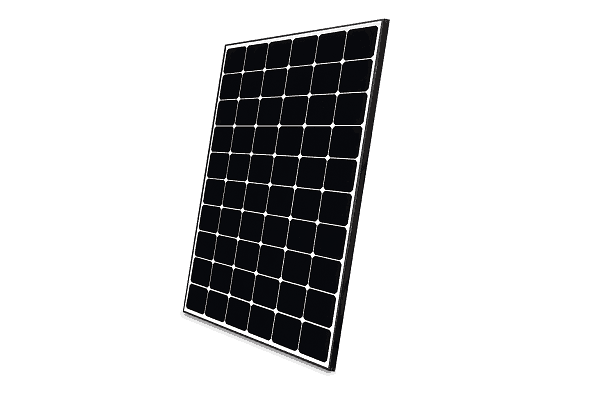 LG Electronics has further delved into Australia's solar market with the introduction of its brand new innovation: the LG NeON R solar panel. Since its first unveiling at the Solar Power International 2016 trade show in Las Vegas, the NeON R has received heaped appraisal due to its durability under intense conditions, aesthetically appealing design and a 25 year guarantee.
If one would scour the solar power market today in Australia, the majority of 60 cell modules would produce 260W to 270W (roughly 15.9 – 16.5% efficiency) whereas the 60 cell NeON R manages to deliver upwards of 360W (20.8%). This makes the NeON R  a clear stand out for home owners who are looking to have more electricity run through their home regardless of the fact that they may have limited roof space.
LG Energy marketing manager Russ Prendergastsays a lot of home owners will need a product that delivers high levels of electricity, especially considering the LG Chem batteries and the 13.5kWH Tesla Powerwall 2 were recently put on the market for sale.
"With the release of the LG Chem batteries and the 13.5kWh Tesla Powerwall 2, many home owners will find they need high powered modules like the LG NeON R to generate enough solar power to charge the batteries and run the house," Russ says.
"It is a very powerful module and can generate increased electricity per unit space due to its high efficiency and power. In addition, due to its high efficiency, the LG NeON R makes it easier to build module array around surrounding constraints, such as the shadow of trees and chimneys."
Russ Prendergast also spoke about how the NeON R thrives under severe conditions due to the 30 multi-ribbon busbars at the rear as well as having premium frame material that allows it to produce and maintain high levels of energy whilst still fitting in with modern home designs. To complement, due to its minimalistic design and the choice of having it mounted on a roof or on-ground mounted frames, it enables home owners the opportunity to invest in solar energy with little hassle.
LG has continued to emerge as a front-runner when it comes to the development of solar power panels with its yearly output of watts since 2011 increasing at a substantially higher rate than its competitors.