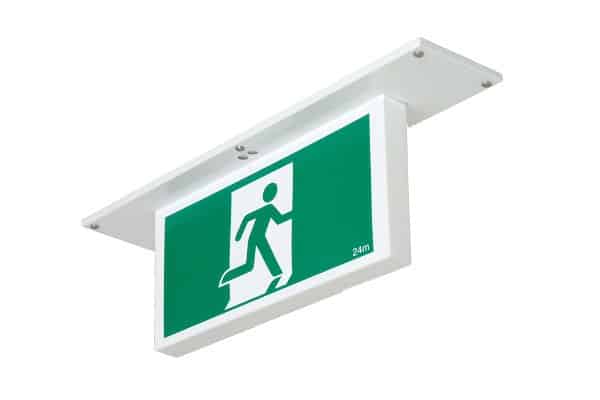 The Legrand Securit LED Exit Sign is tamper-resistant and has been specifically designed for institutions such as detention centres, police stations and correctional facilities.
It features an impact-resistant thermo plastic diffuser that becomes completely unusable as a weapon if it ever becomes dislodged or damaged, and has anti-tamper Resitork screws that prevent unwanted interference.
For extra-added security and longevity of use, the Securit LED comes with a thick 6mm interior cover, which prevents any unwanted entry to electronic components and LEDs.
Legrand's Securit LED Exit Signs also incorporate DALI compliant control gear, which are compliant with the AS2293 Emergency Lighting Standard and the IEC 62386 DALI standard.