Legrand releases Plexo³ Enclosures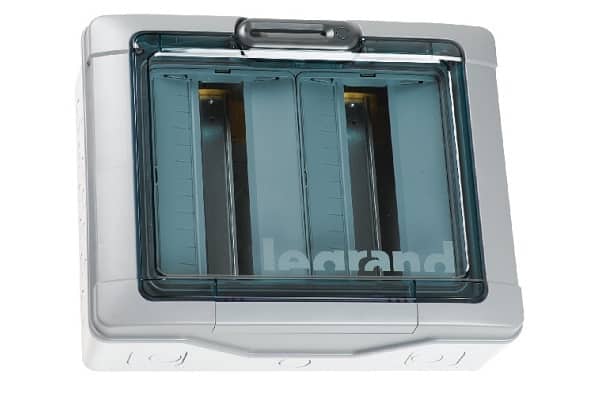 Impact resistant, dust resistant and water resistant; Legrand's Plexo³ Enclosures are ideal for a wide range of commercial and industrial applications, as well as public and high-rise buildings. With an IP65 protection rating, they are specifically made to perform brilliantly in damp locations.
These surface-mounted enclosures can be used for distribution of up to 36 modules and are cleverly designed with an interior space that makes the installation process effortless.
The Plexo³ range also comes with handy accessories that will save you a heap of time, allowing for a 'tool-free' fitting and removal process. They are designed with cable glands that can be fitted according to your requirements and have a larger cable capacity than a standard cable gland.
The enclosures are also fully reversible, so whether wiring runs from the top or the bottom, it's no problem at all.