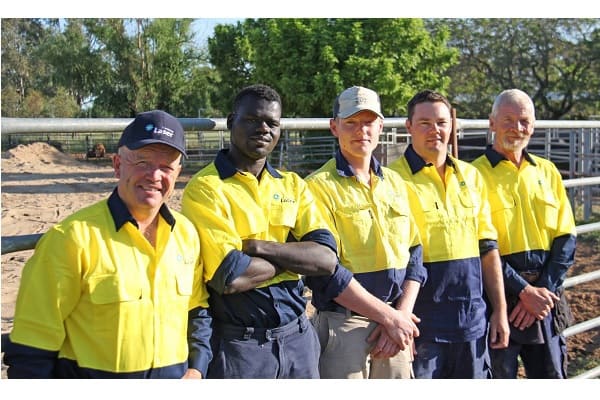 The realities for Wagga Wagga plumber Juma Abbas as a six year old were grim; gunshots echoing throughout the house before he sat down for dinner and having to cover himself in a blanket to avoid detection. This reality lasted 12 years.
Juma and his parents were born in Sudan and escaped the war ravaged country by heading to a refugee camp on the border of Sudan and Uganda where they resided for three years.
Juma learnt several languages in the camp while battling to survive due to poor water sanitation, food shortages and rebels attacking the camps.
After several interviews and help from a friend, Juma and his family eventually applied for residency in Australia and later relocated to the regional city of Wagga Wagga.
It's now 2017 and Juma is an incredibly important part of the Laser Plumbing team which is led by Greg Charleson.
Juma joined the business after completing secondary school and recently completed his apprenticeship and is still studying for is plumbing license at night time. Initially Juma wanted to be a solder, but his mother insisted he find another career path. Once Juma thought about the main issues he faced when in the refugee camp, being a plumber was an obvious choice in order to make a difference.
Greg Charleson had heard about Juma through a friend who originally employed the young man while he was still in high school and described him as the best employee he had had in 20 years.
"He was working in a local steelyard as a labourer when i first met him. Knowing the owner of the company, I knew that he wouldn't be there if he wasn't a good worker. Add to that my first impression which was simply that he seemed like a really good guy, I knew I had to give him a go," says Greg.
Juma's end goal is to go back to Sudan and teach his peers the importance of water sanitation and how to install plumbing. He is also a part of other local programs which help African refugees become a part of the community through different workshops.
"It's hard moving to a new country but the opportunities that we have here are great. We can achieve so much as long as we try our best and don't give up," says Juma.
Juma's gratitude for the opportunity and his overall attitude to work is what really makes him a great asset to Australia and the plumbing industry.