Great Wall Steed receives disappointing ANCAP result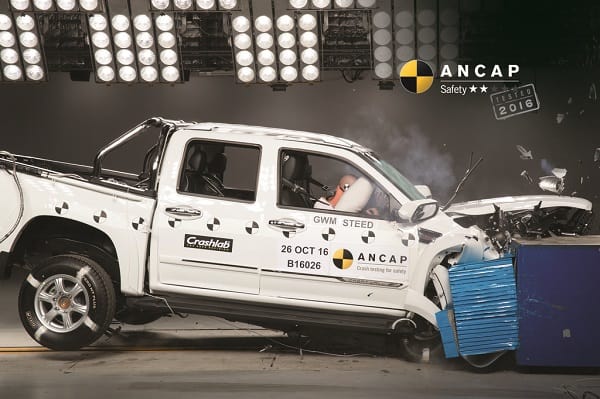 The Australasian New Car Assessment Program (ANCAP) has handed down a 'disappointing' two-star safety rating (out of five) for the Great Wall Steed, which has failed to improve on the rating of its V240 predecessor despite the addition of new safety features and claims of significant improvements to the utility's performance in a crash.
Great Wall Motors Australia was anticipating a much-improved result with the Steed, which marked the relaunch of the Chinese brand in Australia last year under a new factory backed distributor.
The company said it was taking immediate steps to remedy the situation, sending data to its engineering division in China and setting up a response team to investigate what needs to be done to improve on its ANCAP performance.
ANCAP chief executive James Goodwin described the two-star rating as "a disappointing result for consumers and the brand" – particularly in the face of claims from Great Wall that the Steed is "all-new".
"While the Steed is equipped with six airbags and electronic stability control, features which were not offered on the previous model, there has been little change to the vehicle's structure to improve the safety of the passenger cabin," he said.
The independent crash-test authority noted that: "excessive footwell deformation, separation of footwell panels and pedal displacement was observed in the frontal offset crash test; steering column components were a potential source of knee injury for the driver, and dash components were a potential injury source for both the driver and passenger; protection of the driver and front passenger from whiplash injuries was also marginal."
There are also no top tether child restraint anchorages, leading ANCAP to conclude that the Steed is therefore "not suitable for transporting young children".