Good knowledge never dates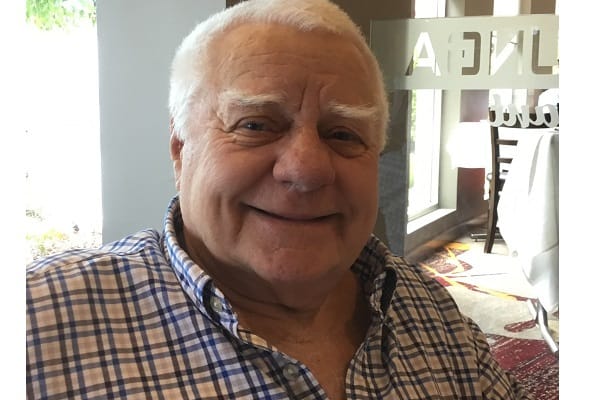 By Jeff Patchell
If you call into the dining room at the Glen Waverley RSL in Melbourne on any given Friday, it's likely you will find Electrical Connection columnist Brian Seymour MBE hoeing into a senior's menu lunch, accompanied by a glass of red. And he's generally joined by one or two retired electrical sector colleagues.
I caught up with Brian on Friday 27 October to see what he'd been up to and to capture an up-to-date snap of the mid-Octogenarian after we received a number of comments that Brian never ages in our pictures of him.
Brian commenced his electrical contracting business back in 1954 and then progressively worked in a number of electrical businesses, first in estimating and later in management roles. He's been involved with NECA (formerly ECF) for over 60 years and is still serving.
There's no such word as retirement in Brian's vocabulary and he continues to run a number of electrical related businesses, including in-demand estimating courses. He's also written the Electrical Estimators Labour Rate Manual, which can be purchased through Electrical Connection, as well as technical stories that have appeared in Electrical Connection for 15 years.
However, the unsung area where Brian makes an enormous contribution to the electrical sector is in his volunteer work judging the NECA Excellence Awards at both state and national levels, as well as the Apprentice Awards. In between all that, Brian also took on the formidable task of writing NECA Victoria's first 100 years history.
Brian has made a lot of great contributions to the electrical industry and his extensive experience has provided great insights for Electrical Connection over the years. You can view and share the best of Brian's column here.
After all, good knowledge never dates.