Getting up to speed with the 802.3bz Standard for Ethernet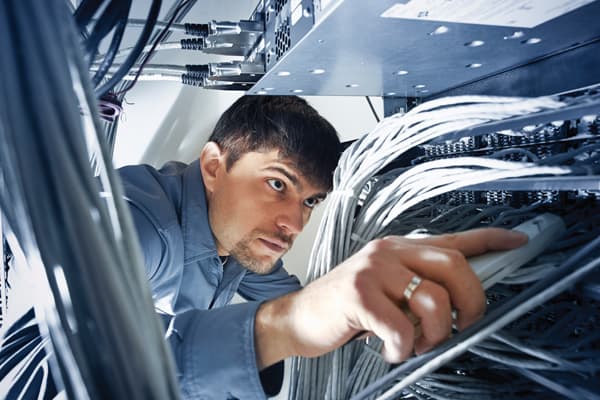 To accommodate the growing data demands of end users, the Institute of Electrical and Electronics Engineers (IEEE) has ratified the 802.3bz Standard for Ethernet Amendment: Media Access Control Parameters, Physical Layers and Management Parameters for 2.5Gbps and 5Gbps Operation.
Touted to address connectivity needs now and into the future, IEEE 802.3bz facilitates the incremental evolution of access layer bandwidth beyond 1Gbps. It will allow for speeds of up to 5Gbps over structured twisted pair wiring over existing cabling networks.
"2.5GBASE-T and 5GBASE-T Ethernet is needed to leverage the vast installed base of Category 5e and Cat 6 cabling in the enterprise sector and allow for increased access layer bandwidth beyond 1Gbps to serve emerging needs. By employing 2.5G/5GBASE-T networking over this installed cabling, performance benefits can be realised while deferring the high cost of cable upgrades and delivering the right long term cost/performance point for many applications," says Intel Data Centre Group principal engineer and Ethernet Alliance board member David Chalupsky.
2.5Gbps and 5Gbps are intermediate speeds between the current standards of Gigabit Ethernet (1000BASE-T) and 10 Gigabit Ethernet (10GBASE-T). The idea of intermediate speeds came into play around 2014 when it became clear it would not be possible to distribute 10GBASE-T over Cat 5e and only over limited distances with Cat 6 – Cat 6a cable is the minimum requirement to reach 100m. The high equipment costs associated with installing new cable networks, combined with its inability to deliver Power over Ethernet (PoE) are both potentially contributing factors to slow uptake of the 10GBASE-T Standard.
For these reasons, intermediate speeds are necessary for exploiting existing cable networks. When you consider that reportedly over 70 billion metres of Cat5e and Cat6 cabling has shipped since 2003 and that it accounts for the majority of installed data cabling worldwide, the importance of exploiting said networks is clearly apparent.
"Because 2.5GBASE-T and 5GBASE-T are designed to operate on up to 100m of Cat5e, Cat 6 or better cabling, they provide higher speed data networking capability for virtually all existing enterprise category cabling infrastructure where 1000BASE-T is used today.
"Significant value is achieved by supporting faster speeds without requiring a costly cable upgrade, which could run hundreds of thousands of dollars for a campus-wide retrofit. Aside from the installation costs, wholesale replacement – if even possible – also requires time, and invasive disruption to the day-to-day operations of any enterprise building," says David.
The IEEE 802.3bz specifications for 2.5GBASE-T and 5GBASE-T are compatible with the NBASE-T specification. Products based upon NBASE-T have been in the market for over a year, so there is a range of compatible products already shipping.
"The compatibility and interoperability of these two specifications were demonstrated in October 2016 at the BASE-T Plugfest co-sponsored by the Ethernet Alliance and the NBASE-T Alliance."
Perhaps counter-intuitively, one of the key applications the standard will benefit is wireless internet. The development of fast WiFi protocols has given rise to a significant demand for cheap uplinks faster than the current 1Gbps.
One immediate application area is wireless LAN access points based upon IEEE 802.11ac Wave2, which can require uplink bandwidth into the wired LAN well over 1Gbps per access point. An important attribute of using BASE-T networking over twisted pair category cabling is that the same cable can be used to deliver power to the device using PoE and wireless LAN access points commonly make use of this capability.
"Additional applications include any area which requires higher network bandwidth than 1Gbps over up to 100 metres of cabling. Medical imaging, scientific/research computing, content editing, industrial design and machine vision just to list a few. This technology allows suppliers to right size the network bandwidth for the capabilities of the network end device (e.g., IEEE 802.11 WAP, host NIC, etc.), and network providers to leverage the installed cabling assets to serve new need," says David.